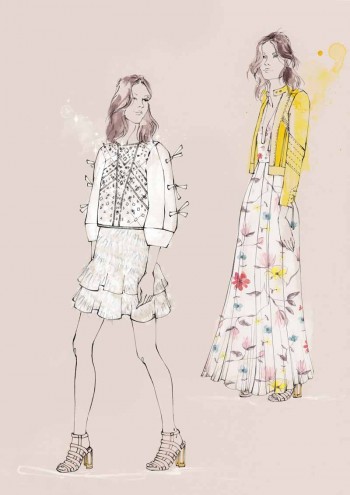 The Rebecca Taylor Spring 2016 collection was inspired by London's informal association of artists and intellectuals known as the Bloomsbury set. The members of Bloomsbury group called into question the traditions of their day and were among the best known examples of early bohemia fashion which reflected their lifestyle.
Tapestry garden print and patched dresses with quilted bodices in elongated shapes give the collection an eclectic feel. Crochet Lace in mosaic patterns are mixed with frayed chambray and floral prints.
Citrus brights are juxtaposed with pastels and grounded with navy and ivory. Grommet details fused with lace patterns add to the overall collection balancing fragility with strength.
Photo courtesy of Rebecca Taylor