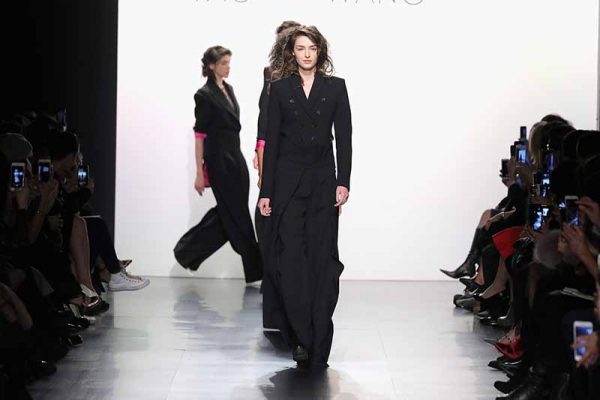 Titled, "Crossover – Classics Meet Modern," the Taoray Wang Fall/Winter 2017-18 collection updates the much-loved boyfriend-inspired wardrobe that borrows elements from menswear to be incorporated into feminine silhouettes.
In designer Wang Tao version for her eponymous brand Taoray Wang, she carefully staged collision of contrasts that are meticulously blended to form an unexpected and utterly modern harmony.
Inspired by contemporary Chinese drama depicting Qing Dynasty characters crossing over from ancient times to the present-day world, women rise from an ancient heritage dressed in delicate, feminine lace negligees. Transcending time, gender and geography, they awaken as men in suiting of a very unique kind.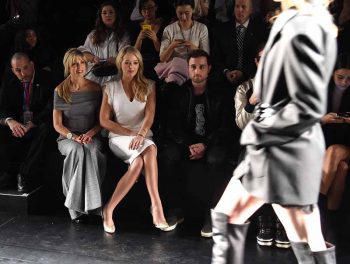 Interpreting that for the millennials and for her fans that include Tiffany Trump who sat front row at the show, Wang Tao combined opposite elements – classic with avant-garde deconstruction, masculine with feminine, East and West, heritage and power.
By merging these elements, the designer came up with very distinctive and iconic silhouettes that redefines the boyfriend wardrobe that she evolved into an armored grace mixing lace with bold lines and fabric.
Powerful, sexy with its own unique edge, the Taoray Wang Fall 2017 collection will fly off the shelves when it reaches stores.
Photos courtesy of Taoray Wang