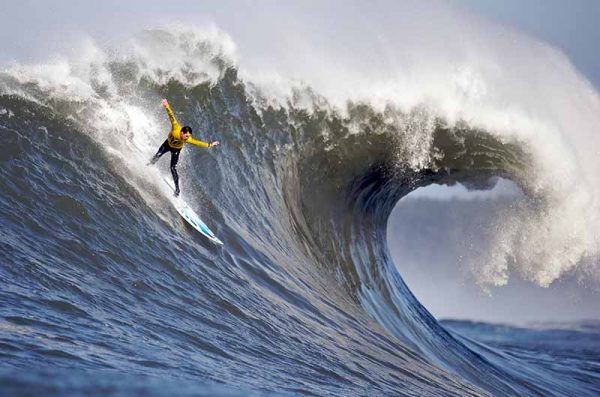 Over the years, pop culture has recognised that surfing is more than just a sport – it's a lifestyle. When someone says the word 'surfer' we all have similar images come to mind. We think of tanned skin, beach-wave hair, sunglasses; seashell jewellery and a carefree smile. No matter how long you've been surfing for, it's never too early to start putting together your surfer style. So, if you're looking to get the wave warrior look, here are some ideas for your necessary gear:
The beach hair
There's no way you can attack the beach without that beach wave hair that every surfer has. But, don't worry if you don't have the time to dunk your hair in the ocean and rub it in the sand just to get those gorgeous waves. There are other ways for you to create those beautiful beach waves form home. You can buy sea-salt spray for your hair that will give your hair that volume and texture after a day at the beach or you can make your own sea-salt spray. If you have a curling iron you can use a 2 inch barrel to get those big, loose waves and twirl random sections of your hair in alternating directions. You can also tie your hair up in a few knots and buns after a shower, twisting them in sections, and leave them to dry to get some rough, random waves.
The outfit
When it comes to the surfer outfits you have a lot to choose from. You could go for the casual, boardwalk style with loose t-shirts and faded shorts, or you could go for the bright bikini beach look. If you want to make sure that your bikini doesn't fall off while you're hitting the waves, get bikinis with criss-cross backs. But, if you're taking surfing seriously and intend to become a pro on a surf board, you're going to need a wetsuit. Dedicated surfers will hit the waves in almost any weather and, in fact, some beaches get bigger and better waves during the winter. So, you're going to need to keep yourself warm in style. You can find lots of great online outlets that have cheap wetsuits for sale, but you have to make sure that you're getting quality, too. Shop around and look for good quality wet suits in bright colours if you really want to achieve the surfer look.
The board
What's a surfer without their surf board? Even if you're just an amateur surfer don't skimp on getting a good quality board. Until you get a bit of practice and start getting used to surfing you could easily rent a great board to keep you on the water. But, once you're hooked on the waves and looking to style up your surfing, you should get a board of your own. Depending on how often you want to surf you can get a foamboard or a longboard. When you're a beginner you should look for a board with plenty of volume (60+ litres) and the more you practice the easier it is to find out what kind of size and durability suits you best. When it comes to colours, go bold and bright. It doesn't matter if it matches your bikini or not. Your surfboard's style will speak for itself, so don't be afraid to find some outrageous patterns and styles. After all, surfer style is all about colour.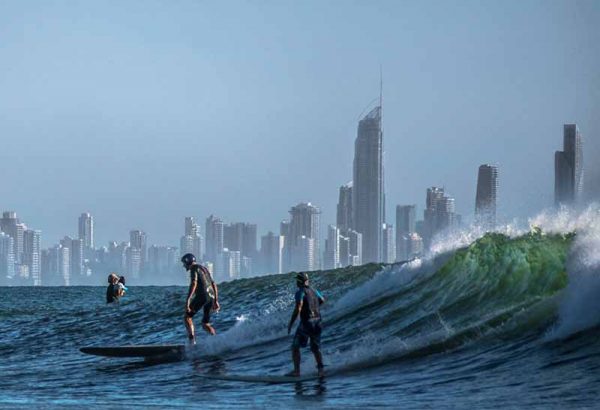 Photos from Wikipedia Commons.