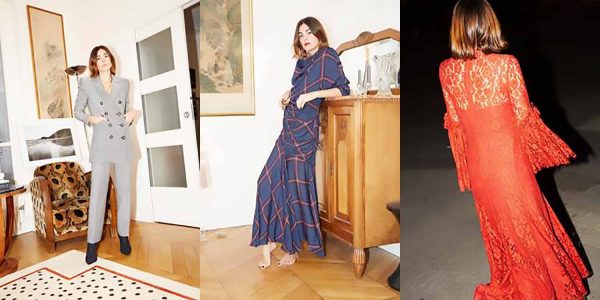 In the blue dark of twilight, the idle hours between public and clandestine life, dwells the woman of CAMILLA AND MARC Pre-Fall 2018.
Contrasting the power codes of 1930s men's tailoring against the sensuality of loungewear, the collection is an ode to strength and beauty, a delicate softness bolstered by a masculine edge. Muses take the form of pioneering women such as Lauren Bacall and Marlene Dietrich, who, in challenging gender codes by adopting men's dress, heightened their sensuality and feminine appeal.
Realised in the juxtaposition of draped forms and structure, fine-spun, airy bedroom influences such as dressing gown cuts, transparent lace, and fine strapping are bolstered by sharply-tailored workwear separates, knitwear, and rigid denim.
"The tension and interest created by a dichotomy in style was a starting point for this collection," explains co-founder, Camilla Freeman-Topper. "Women so often have two aesthetic personalities—one in public and one in private—and this collection seeks to bridge that gap."
A patrician palette of old rose, golden fox, scarlet, and orchid is underpinned by luxuriant materials—bias-cut lurex velvet, washed satin, and sheer georgette—and punctuated with house-engineered herringbones, checks, and a house mariposa print.
Silhouettes are generous in floor-sweeping lengths with volume added to flounced sleeves, soft-draped necklines, and long-line jackets. Proportions are experimental in scale and angles dynamic, engineered to both empower the wearer and seduce her audience through an interplay of sheer and opaque.
Romance and real life, at once.