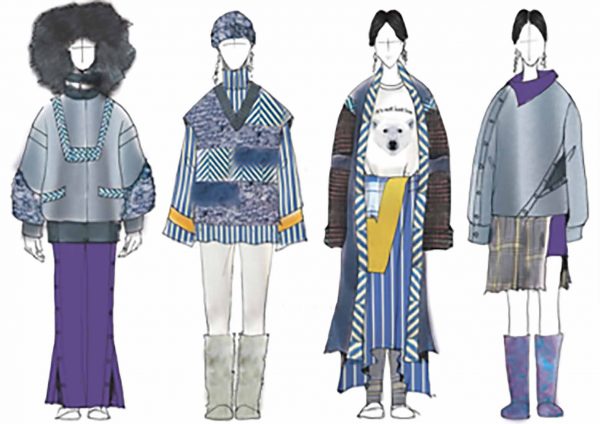 South Korean influence emerges once again during NYFW, celebrating a decade of international trend inspiration. Hosted by the Korea Creative Content Agency (KOCCA), Concept Korea returns to New York on February 9th, 2017 to show the best of K-Fashion's Fall/Winter 2018 collections, marking its seventeenth season showing at New York Fashion Week.
This season marks the second appearance of LIE by Lee Chung Chung on the New York runway. Inspired by the striking image of a wary polar bear stranded on a shrinking iceberg, the collection aims to to portray an important message that "it's not just ice" that is affected from the devastations of global warming.
Aptly titled, "GLOBAL WARMING; It's not justICE," Chung hopes to bring awareness to the collapsing unity between humans and nature with his collection.
Lee Chung Chung was born and raised in Seoul to renowned designer parents who founded the legendary Korean fashion house LIE SANGBONG. Commencing his design career in menswear on the famed Savile Row under the guidance of the celebrated menswear designer Oswald Boateng, Chung solidified his tailoring skills, which eventually led to launching his own line.
Upon the introduction of his first collection, Chung received critical acclaim by notable fashion magazines such as Vogue UK and GQ UK followed by multiple awards including two consecutive "Winner of Ones to Watch" awards in 2010 and 2011 by Vauxhall Fashion Scout, "Bright Young Things" by Selfridges, and "Menswear Designer" award given by Fashion's Finest Awards in 2011.
Since its launch, LIE has grown to include two free standing stores in Korea, multiple pop-up shops throughout Asia and a permanent section in the flagship LIE SANGBONG Concept store in New York's Meatpacking District. The line is distributed across the globe including select boutiques, specialty shops and department stores. https://liecollection.com