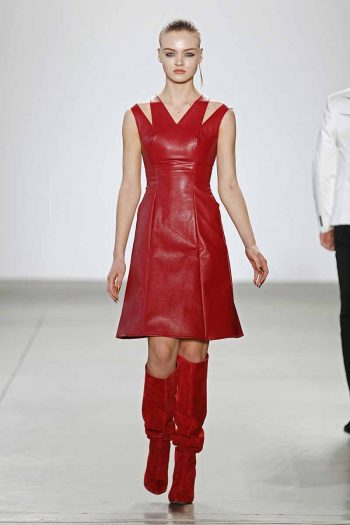 NEW YORK FASHION WEEK/ — Emerging designer duo Jaxon Yang and Creative Director Nina Cuso presented their inaugural entry into the New York Fashion Week calendar with a runway show for their eponymous label, JXY n' Cuso.
Inspired by nightmares and a dimension that is unidentified. The unknown itself is a quality most of us fail to find beauty in. Every look is a different god in their very own universe.
When an individual walks into a room, their Aura is beyond comprehension. They instantly capture and hold the atmosphere. Their presence is so powerful that without speaking, they dominate every aspect of that room.
The colors used within this collection are carefully selected that are well known vessels and representatives of power, Crimson red for blood, Navy Blue for the Ocean, Porcelain White for light, and Pitch black for darkness.
Photos by Dan Lecca, courtesy of JXY n' Cuso