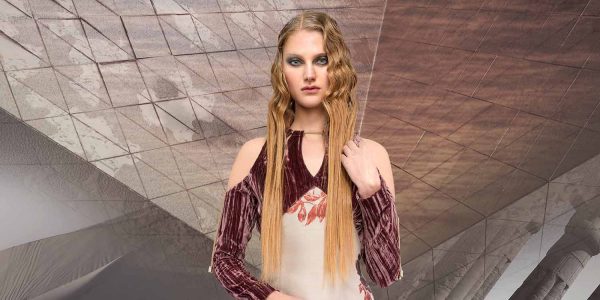 PARIS FASHION WEEK / — Lady Hester Stanhope turned her back on 18th Century English high society at the age of 33, journeying to Greece, Lebanon, Israel and Egypt in search of adventure.
Shipwrecked en route to Cairo and losing all her possessions she wore local male clothing and adopted masculine attire as she continued her travels throughout the Middle East. She was so admired by the Bedouins they named her the 'Queen of the Desert'.
The Andrew Majtenyi Fall/Winter 2018 is inspired by Lady Stanhope's sense of adventure and the exoticism of 1940s films, through texture-rich fabrics in deep excavation colours and prints that reflect ancient Greek, Egyptian and Middle Eastern relics.