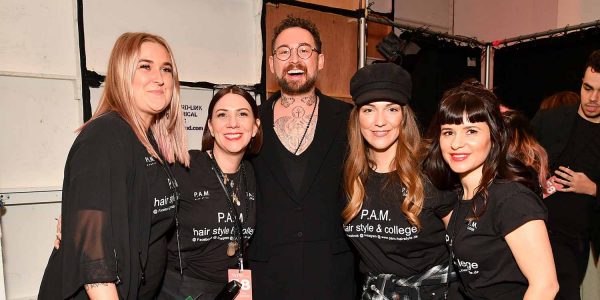 NEW YORK FASHION WEEK / — Backstage, designer Marcel Ostertag already had everyone taking part on the blissful journey for all the senses with his new collection even before the show began.
For Fall 2018, the designer is on a journey where time and fashion unite and consumption and indulgence equate as one. Additionally, past and future meld with the here and now making vintage seem futuristic and classics seem edgy.
A self confessed "addict of fashion" and everything that goes with it, Marcel Ostertag celebrates his addiction with every piece of clothing he sends down the Runway. His strain of addiction leaves no detail un-obsessed.
No material is left unfelt and he openly admits to "letting his fabrics run through his fingers" as a necessary part of his creative process. Here, you can simply feel that Ostertag does not regard fashion as a profession, but rather as his life's calling.
Photos courtesy of Marcel Ostertag