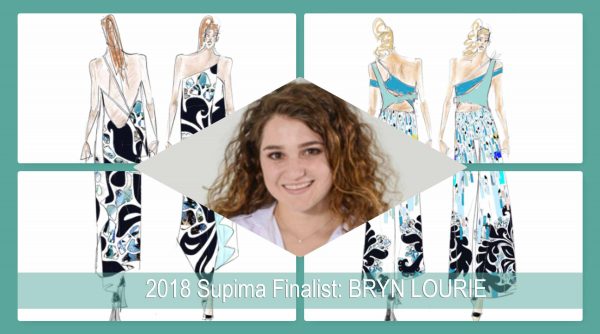 BRYN LOURIE
Rhode Island School of Design
As a child, Bryn Lourié was always aware of how she felt in clothing. As soon as she could dress herself, Lourié was raiding her brother's closet for his Quicksilver tees and shorts revealing her tough, tomboy personality. Clothing quickly became a way for Lourié to express herself and she soon became obsessed with finding ways infusing her tomboy style with a hint of elegance and femininity.
After taking art classes as a child and throughout high school, Lourie chose to attend RISD because of its art programs where she graduated with BFA Apparel Design. Lourié's design specialty focuses on women's sportswear bringing together active and elegance. "The Supima Girl – Strong, Soft and Vibrant", is Lourie's theme for her Supima Design Competition collection. Inspired by the real women in her life, Lourié's designs highlight their bodies and personality, while staying true to her style of merging comfort and elegance.
Courtesy of Supima