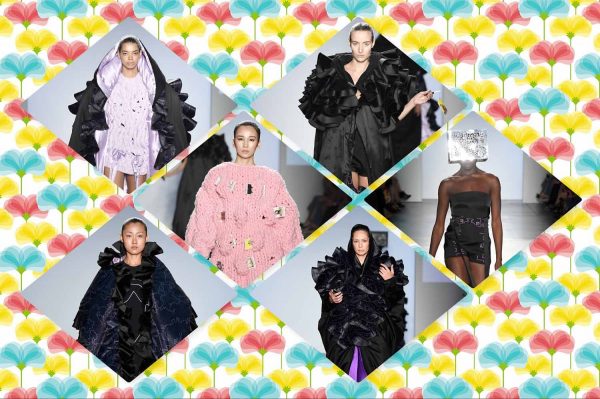 Titled "Oblivion," the Kim Tiziana Rottmüller Spring 2019 collection is "a spiritual story taking inspiration from a seductive witch, a symbol for our transcendental self and inner magical power," noted in the press notes.
And with the models dressed like a modern personification of characters from the Grimm's fairy tales, designer Kim Tiziana Rottmüller straddled the audience between fantasy and the real world.
Lilac, the color for spirituality brings light into the collection whereas black is used to submit the unknown, mysterious darkness. Experiments with volume are revealed through oversized hoods and layers of ruffles. This might be a spring collection yet black predominates, thanks to the theme.
A stand out look – a candy pink oversized woolen jumper embellished with mysterious tarot cards that weave in and out of the knit. Expect for this outfit to fly out the shelves like hot cakes.
Photo by Arun Nevader, courtesy of Kim Tiziana Rottmüller