NEW YORK December 2, 2018
Apart from downing a hot toddy (or three), our favorite way to bring the holiday warmth is a festive sweater. The way we see it, you've got two options this season. The first is to don one of the self-proclaimed, certifiably ugly Christmas sweaters made at the behest of Beyoncé or Whoopi Goldberg (and thus fashion-approved). The second is to search out a bright, jolly — but still chic — knit that brings the sartorial holiday cheer in a more subtle manner. We're partial to option two.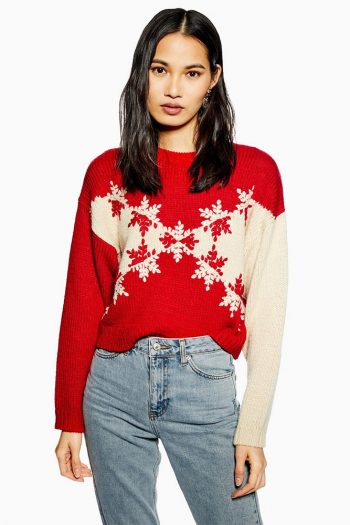 Luckily, haute holiday sweaters aren't at all hard to find. Anything intarsia, Christmas (or Christmas-like) plaid, sparkle-embellished or — for those with especially pared-back tastes — just plain red or green will do, so long as it hangs nicely.
Wear yours to open presents, then all winter long. Each is fun but un-ironic; each takes personal offense to being called an "ugly" Christmas sweater.