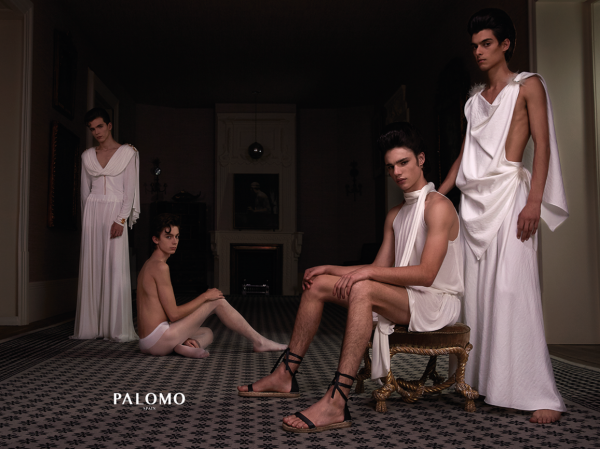 Palomo Spain presents its new SS19 campaign for Wunderkammer collection, inspired by the cabinets of curiosities from the 18th and 19th centuries. The collection is inspired by exotic worlds aesthetics and focuses on the persona of the explorer.
The campaign, shot by Kito Muñoz, takes this inspiration and redefines it. It turns the models into this collection of curiosities and the photographic frame becomes the cabin where they coexist. In this way, the concept of the collection transcends and not only evokes the journey of the explorer but also turns the models themselves into those relics that Palomo Spain constantly searches for in his creative process.
As a spectator of what happens in the wunderkammer of Palomo Spain, the campaign shows us the inside of the cabinet and captures from the same points of view the spectator has when he observes the objects: the frontal frames represent the vertical glass cabinets and the bird-eye ones the horizontal display tables.
The campaign has been photographed in the house and workshop of Spanish interior designer Lorenzo Castillo, a place that served as a starting point for the Wunderkammer collection in a conversation between the Spanish designer and the master of the decoration.