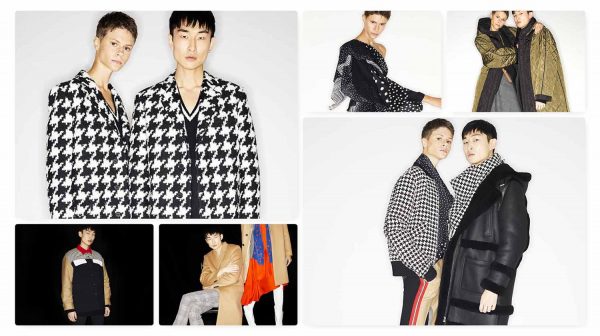 The game of opposites.
Ambivalence and duality.
Male and female, or neither male nor female.
The important thing is to express one's own personality or diversity.
Is gender fluidity just the new term for unisex? Barbara Bui is quiet on the subject, but her debut menswear collection gave us an idea.
Foraying into menswear for the first time this season, Barbara Bui did a double swap. For years, womenswear designers have been borrowing from men's cloakrooms for inspiration, something that Barbara had done.
This time though, Barbara Bui surreptitiously passed the "borrowed" garments from woman to man. Timeless and functional pieces – duffle coats, overcoats and tailoring jackets, bombers and parkas in lined skin – that have been purloined from the men have once again found their way back into their fold. The pieces are as masculine as ever, but there is now a certain softness in the silhouette, thanks to the female influence.
The black and white "ska" graphics and the cool "new wave" vibe clash with the classic camel, prince-de-galles and gray flannels. The mix and match of the many "couture arty" polka dots and the bright street wear flashes reinforce this idea of diversity and variety. The "Burlington" quilts of mesh, denim and leather conclude this notion of a mixture of genres.
Now, isn't that a new definition of gender fluidity?
For Barbara Bui fans, please take not this collection marks the arrival of the men's line in your favorite brand.
Photos courtesy of Barbara Bui