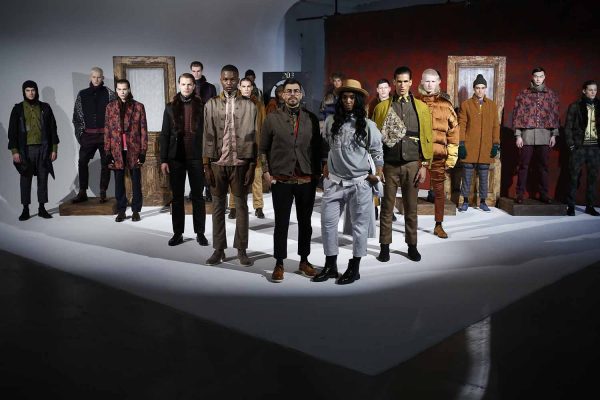 "Love thy neighbor, but dress like yourself," wrote Matteo Maniatty, Creative Director and Co-Founder of Descendant of Thieves on the press notes.
Continuing, Maniatty then said, "We find inspiration in the individualism of New Yorkers— fewer judgements and an openness to people who celebrate personal style. It's about respectfully living amongst others but truly being yourself."
This self-reflection came from the recent growth of Descendant of Thieves. With the opening of the label's first store on Bleecker Street, in the heart of the Greenwich Village neighborhood, Maniatty and his team came face to face with their market a.k.a. consumers and therefore have become intrigued by the social dynamics of the city.
Descendant of Thieves is a limited-batch manufacturer, i.e. it is nearer bespoke than ready-to-wear. Thus, a man who wears Descendant of Thieves tends to stand out in a crowd.
For Fall 2019, Descendant of Thieves proposes bold, stand-apart, oversized outerwear that ranges from animal prints to faux fur with elements of vintage military from the 1800s. Colors are rooted in rich earth tones, including deep gold and rusty browns that tie back into unexpected pops of rose.
Photo Credit: Dan Lecca, courtesy of Descendant of Thieves