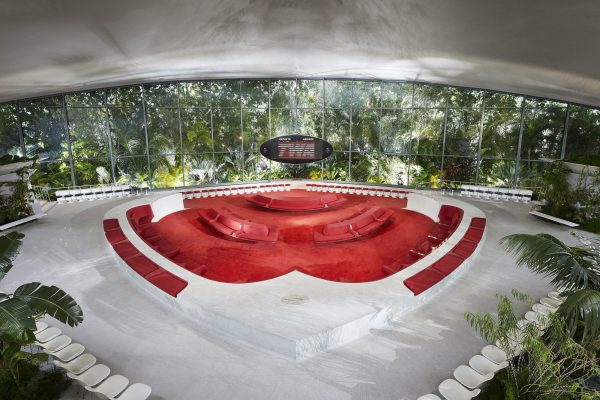 Last night Louis Vuitton presented their 2020 Cruise collection at the TWA Flight Centre, John F. Kennedy airport in New York — a historic destination of American culture that is now being renovated into a hotel. For the show, womenswear Creative Director Nicolas Ghesquière drew his inspiration from the concept of departure —  the beginning of one's journey. The designer used each piece of clothing as a medium to tell a story of the moments captured with the constantly flowing traffic of travellers, and what better place with greater traffic than New York?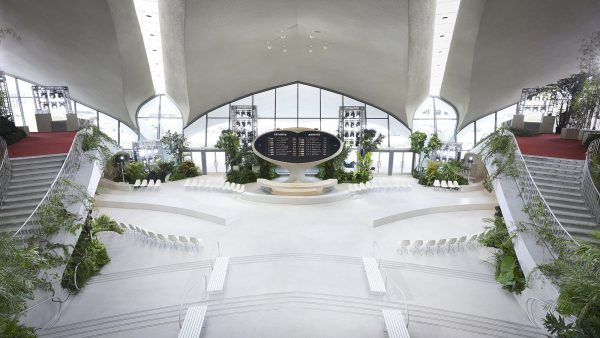 Throughout the collection some of New York and Paris' legendary buildings were transposed into colourful prints, embroideries and brocade reference the elegance of out-of-towners and acid colours mimic the dazzling lights of NYC during the night. These were all brought out in architectured blouses that resembled wings, broad-shouldered dresses, diagonal printed skirts, ruched tops and ballers among other elements.
"I was lucky enough to have landed at the TWA Flight Centre in the late nineties. It was something I could never forget. This place was forgotten for twenty years and has now come back to life. It's about rediscovering an uncommon place that is yet apart of American heritage." – Nicolas Ghesquière
In fact, like his last show, nods were also made to the past with the '80s and 90's inspired hairstyles and makeup.
Images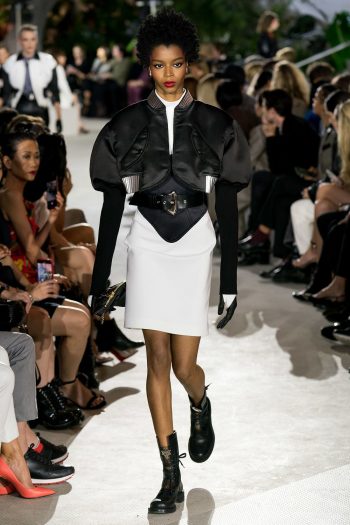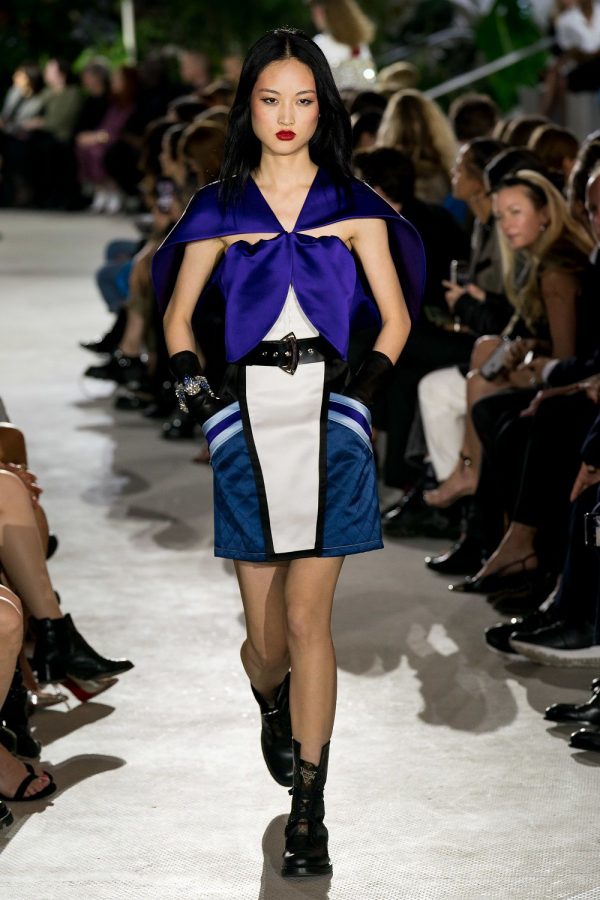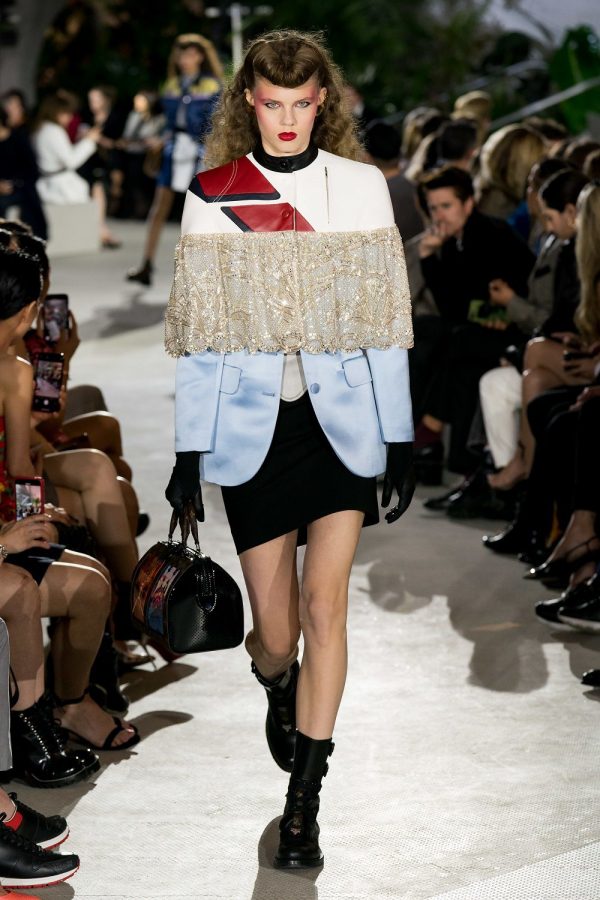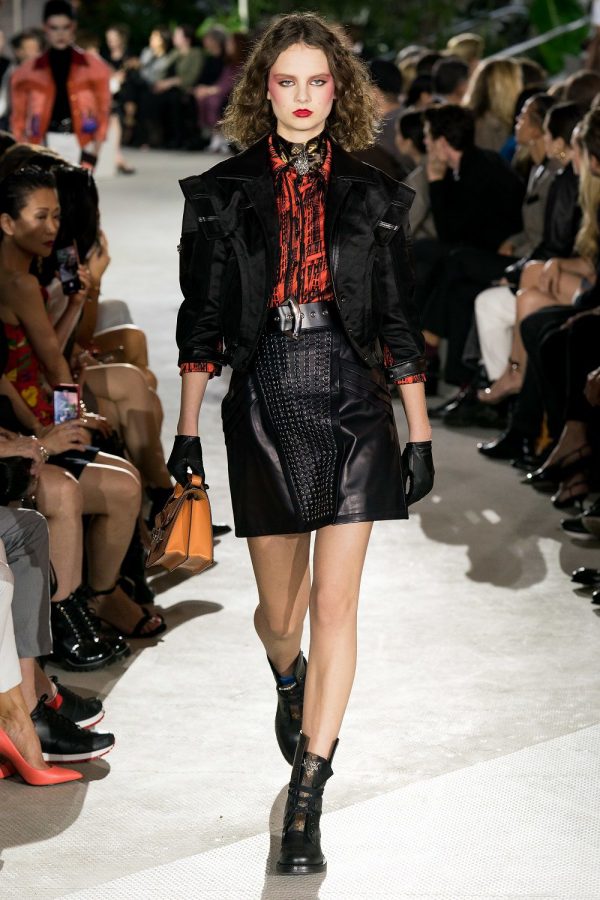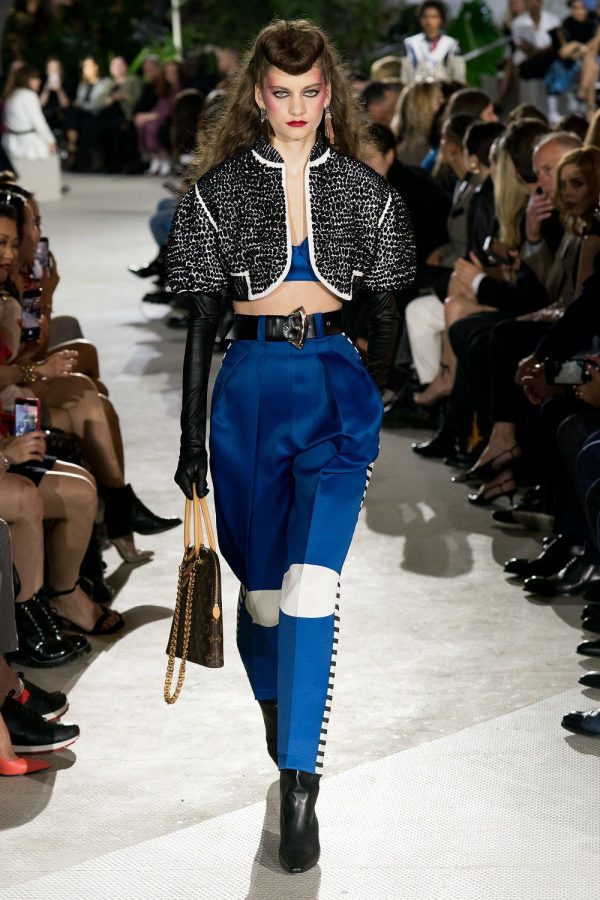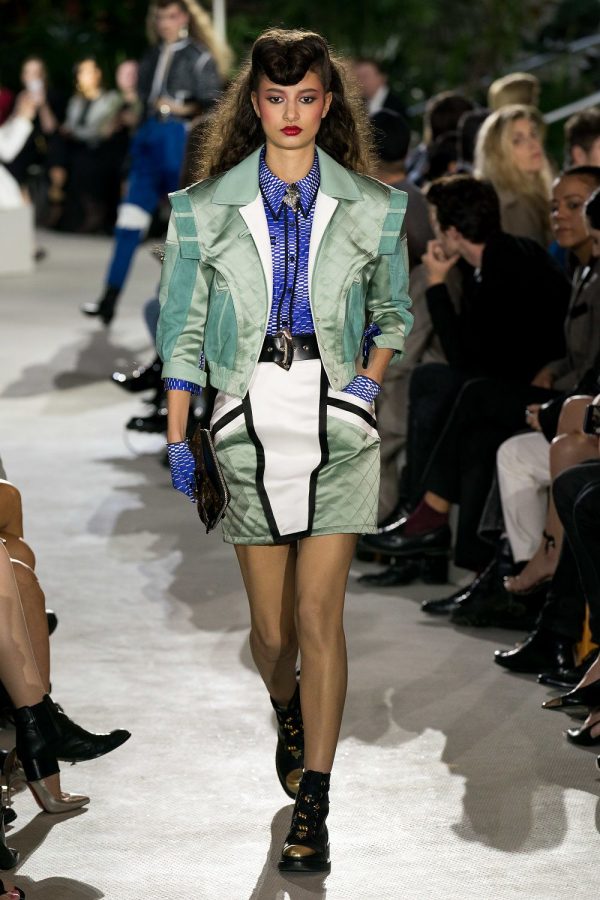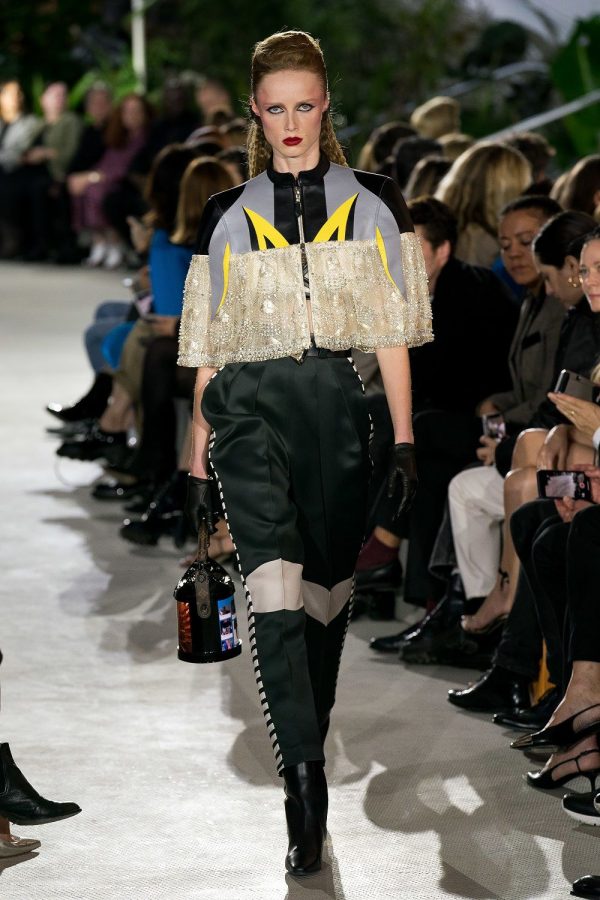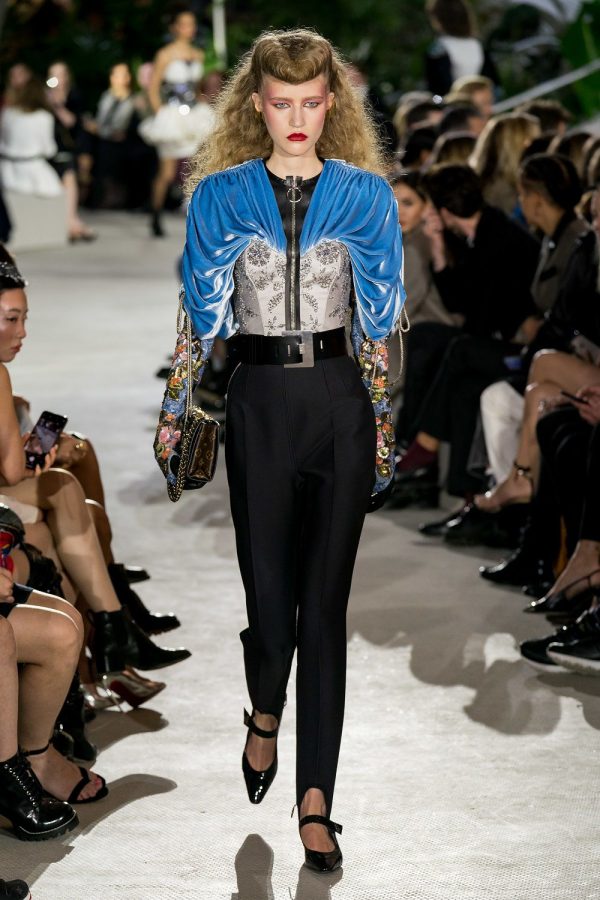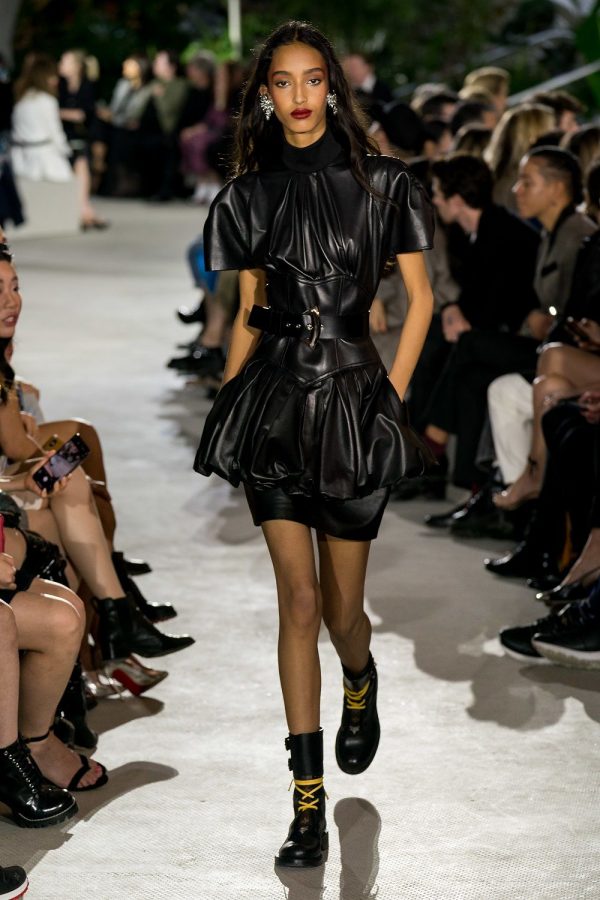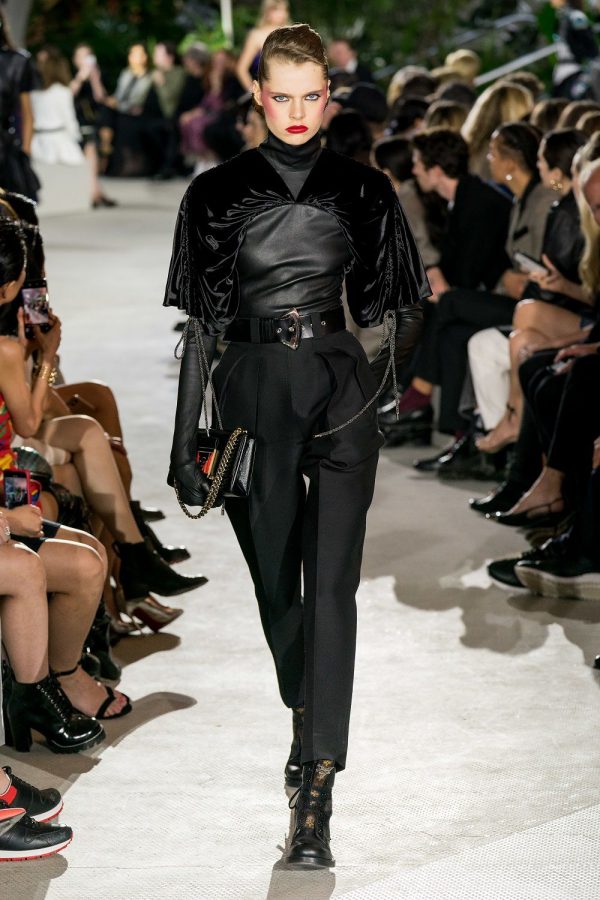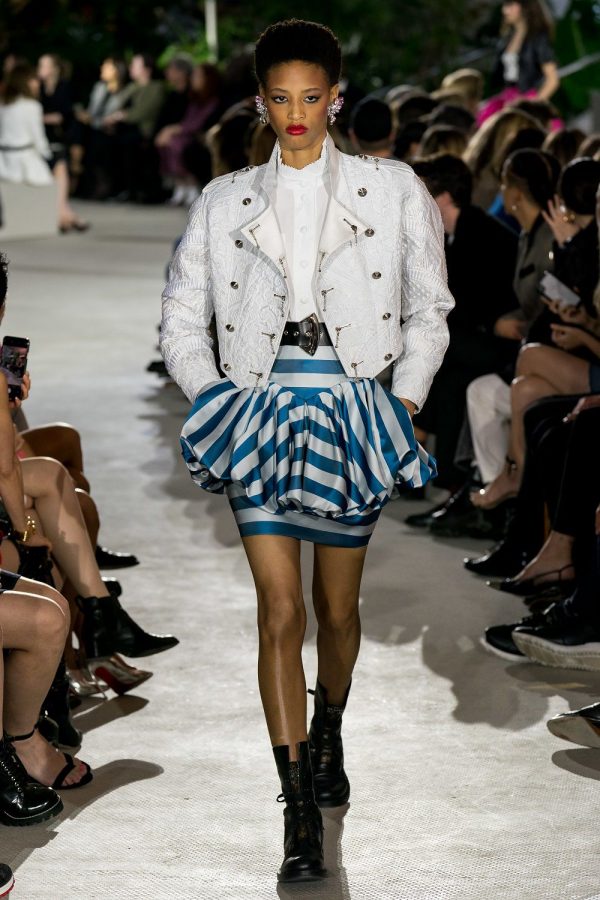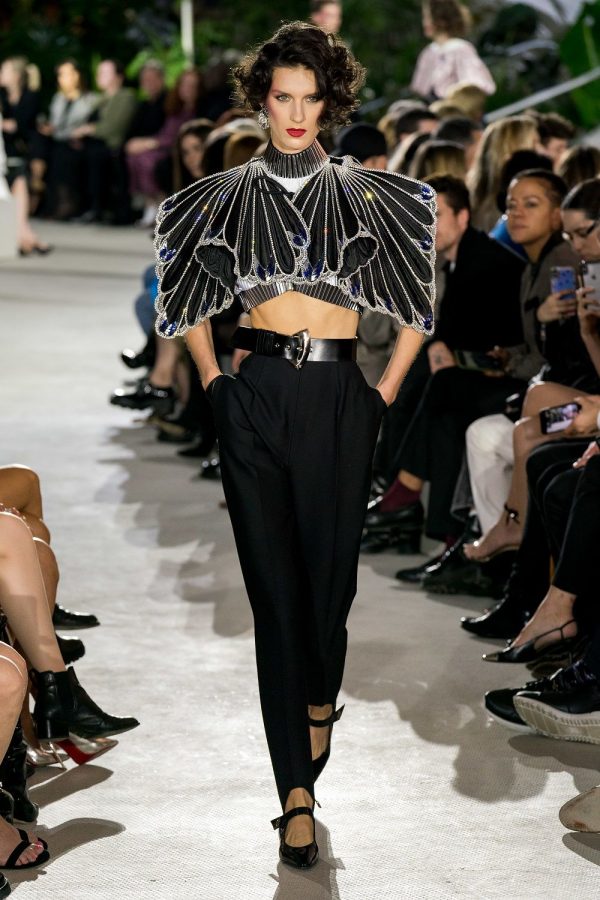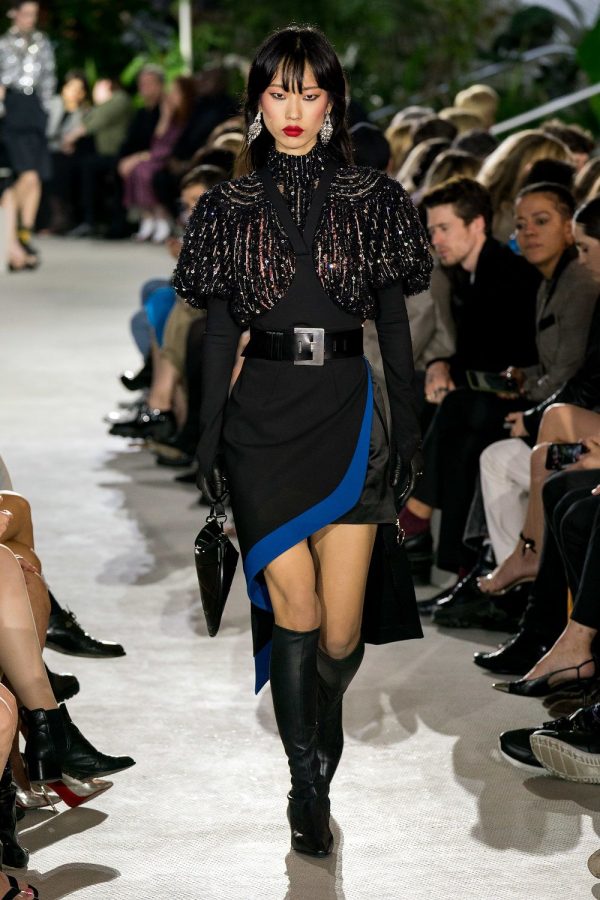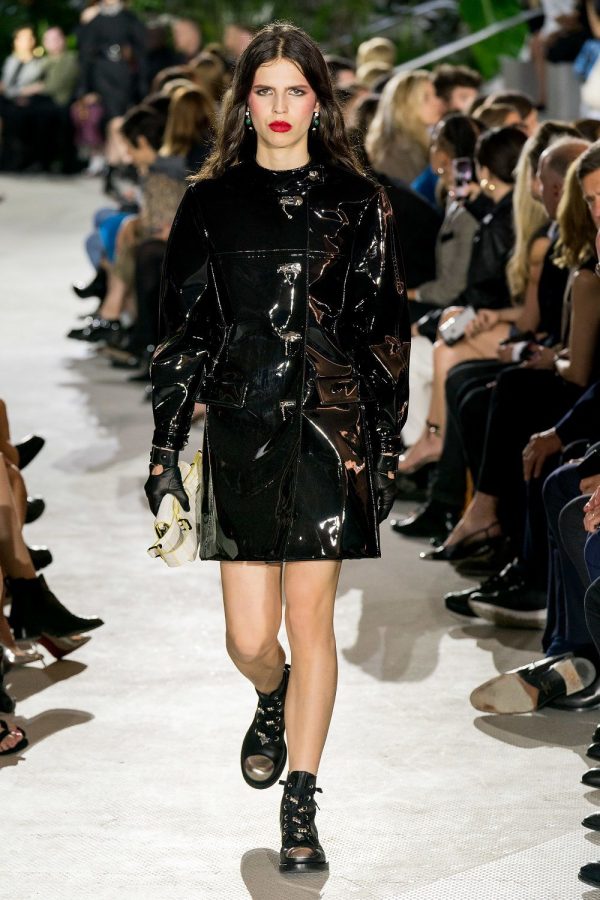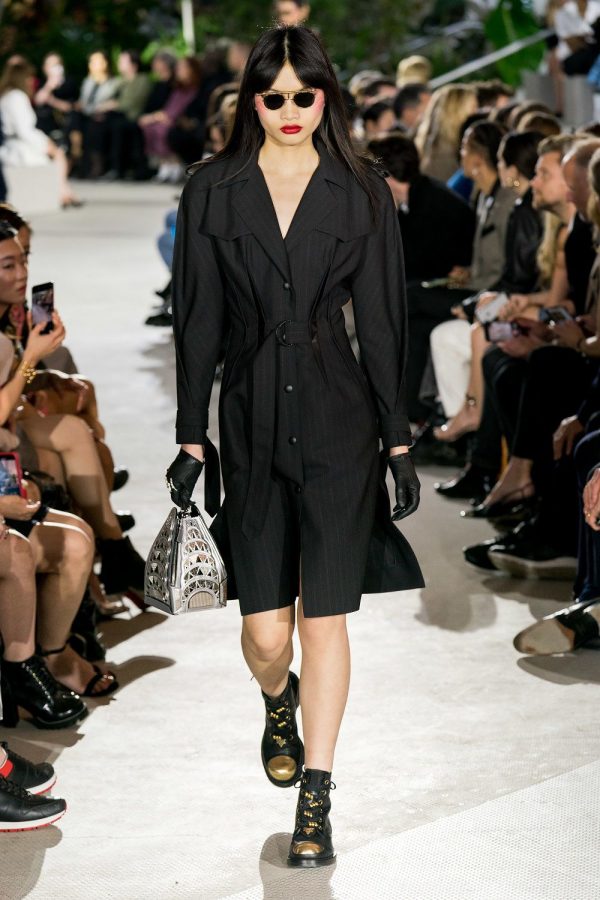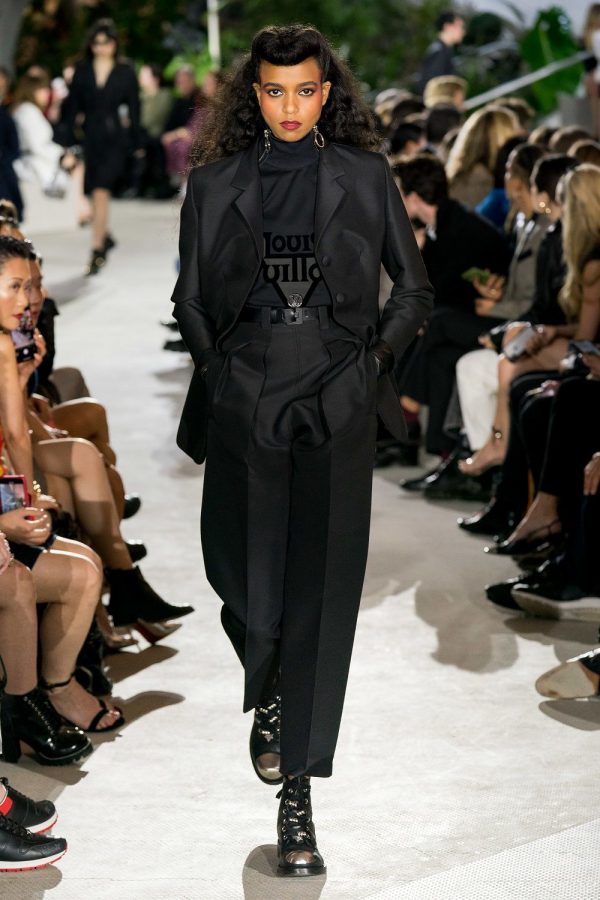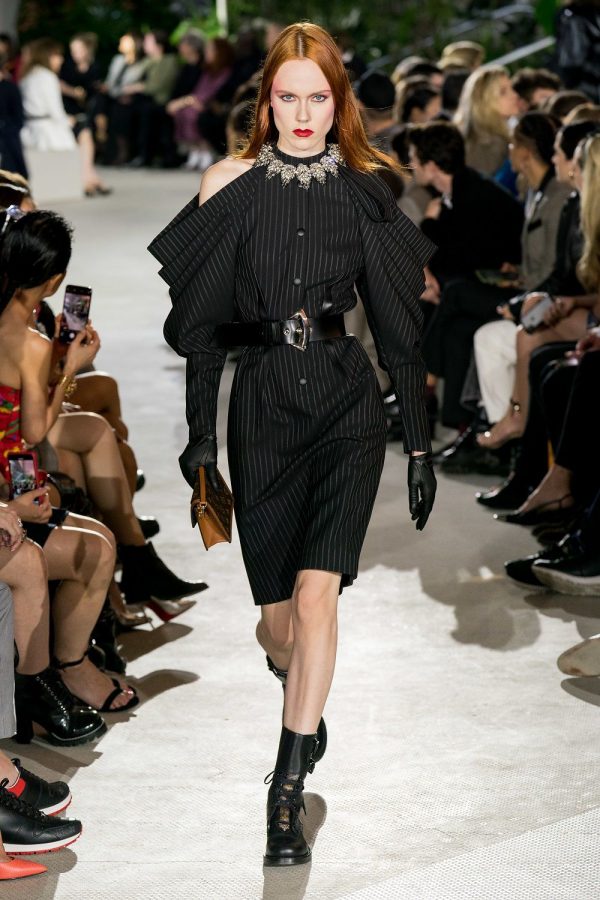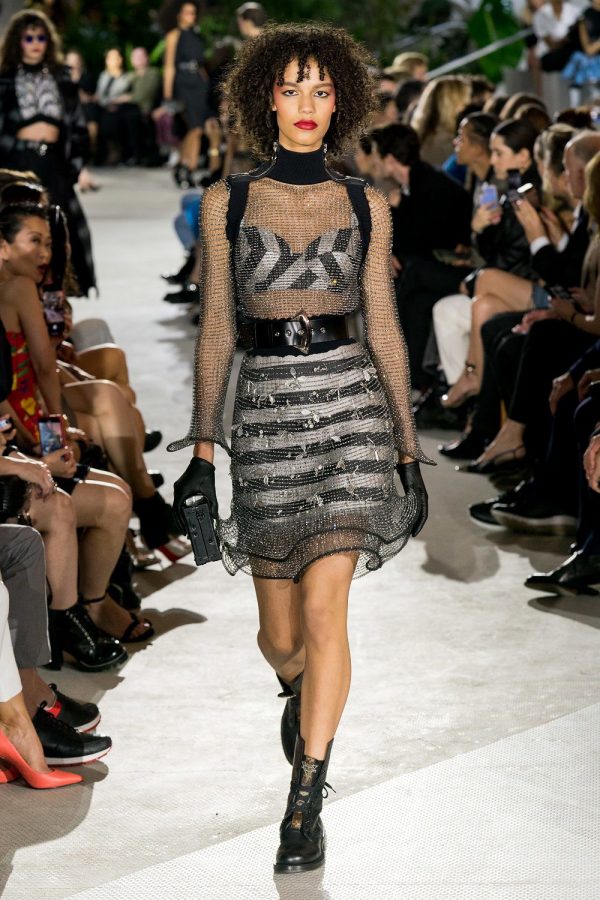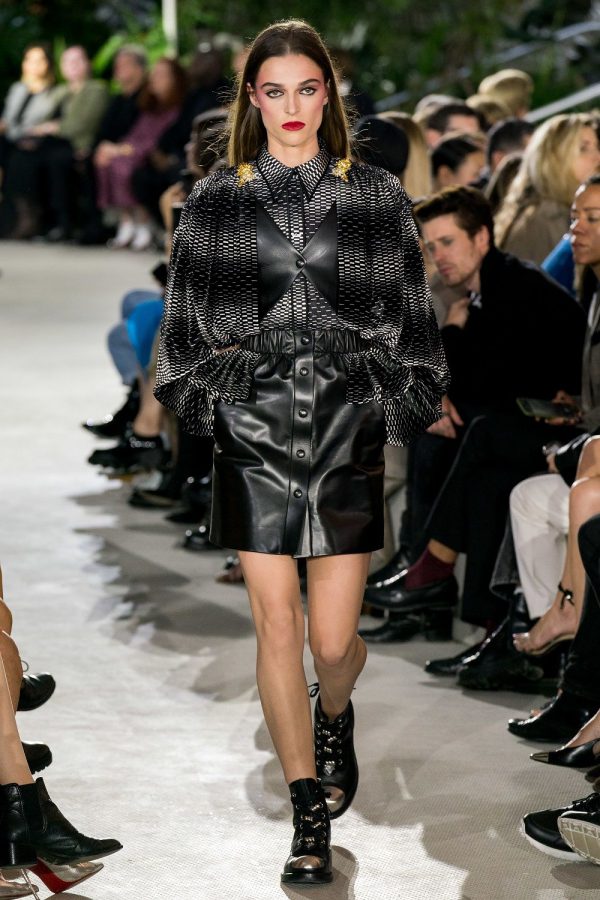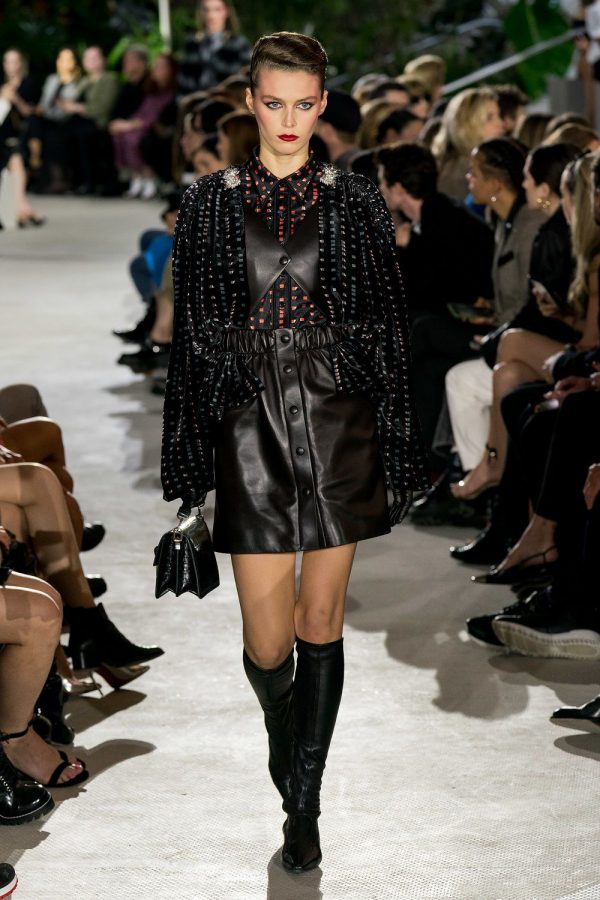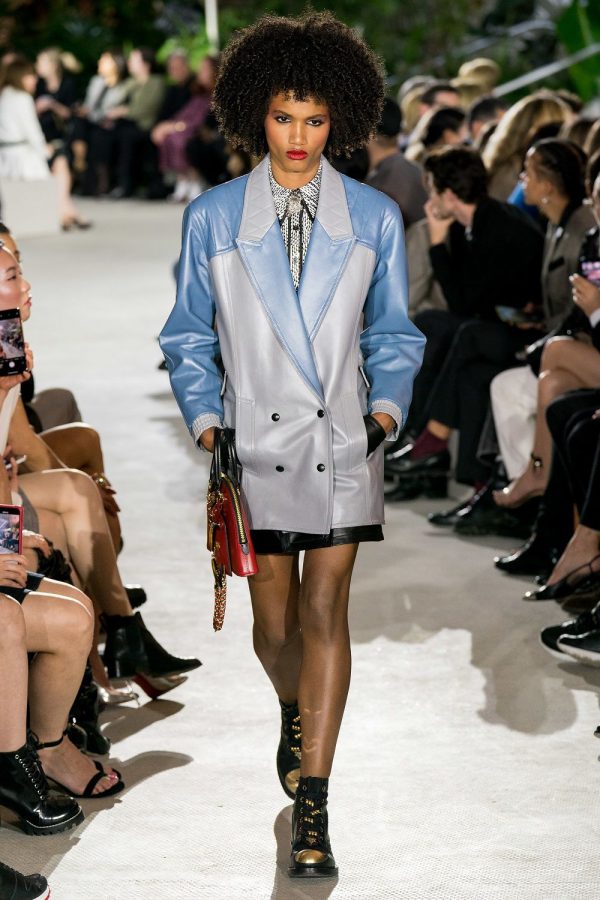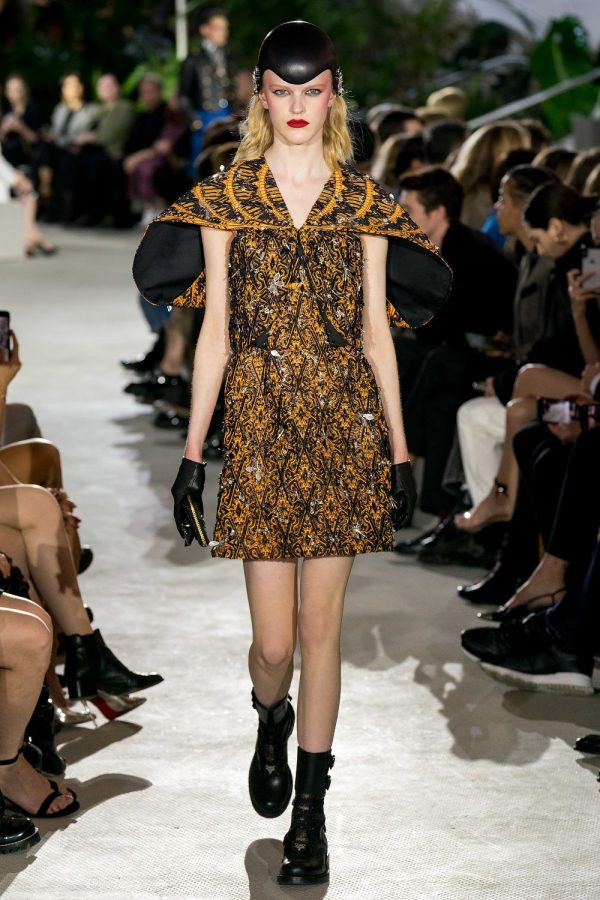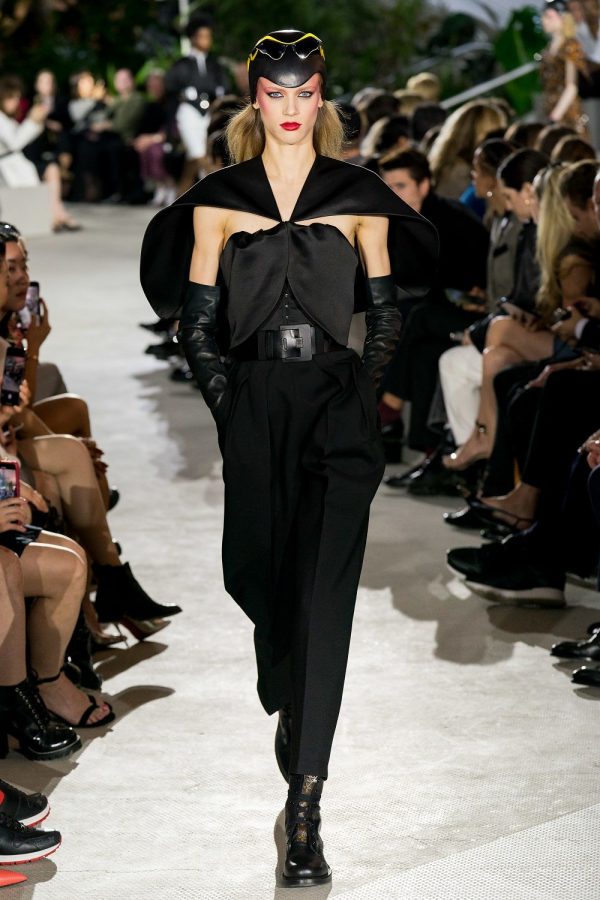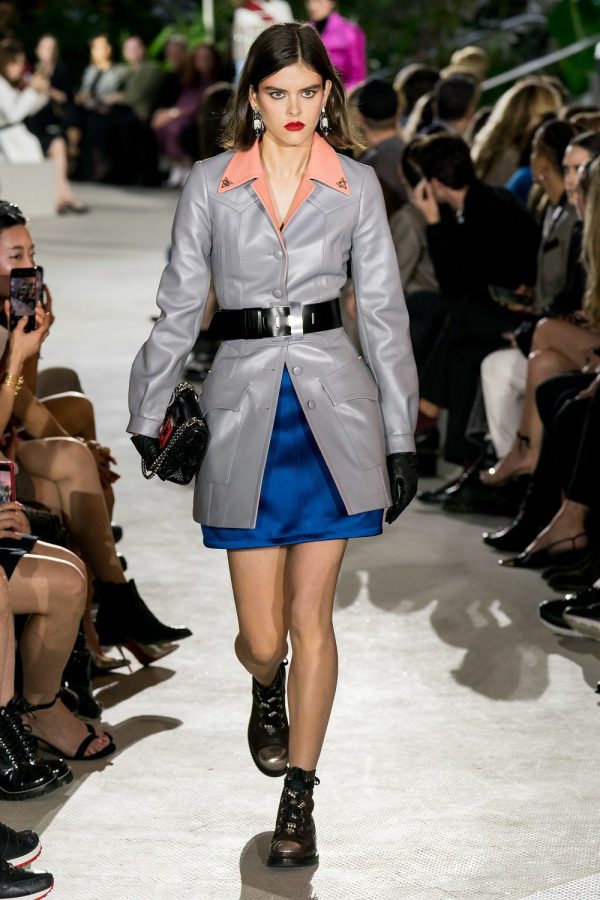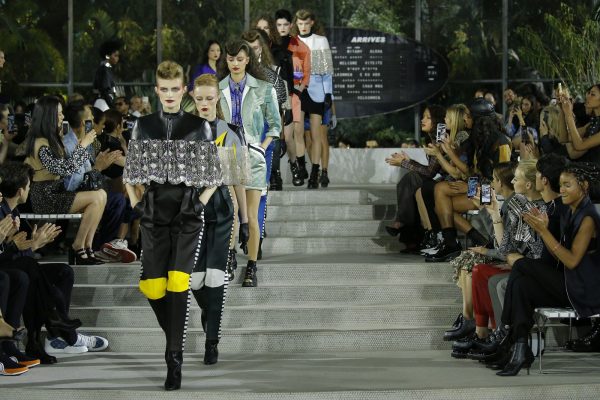 : Thomas Barnes