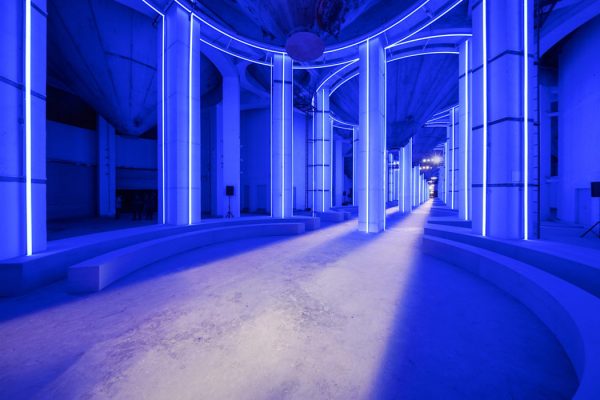 Illuminated in neon, models wearing Prada's Spring/Summer 2020 menswear designs trailed through the immense space of Shanghai's Silo Hall on June 6 at Minsheng Wharf. A major light installation by AMO emphasized the industrial location, while guests in attendance lined the curved walls, surrounding a runway that extended far out of sight.
Futuristic updates on the Prada logo made a regular appearance—ironically created using dated tech symbols like cassette tapes and floppy discs. This juxtaposition of the past and future lent a duality that fueled a sense of freedom and possibility, important when exploring the meaning of clothes.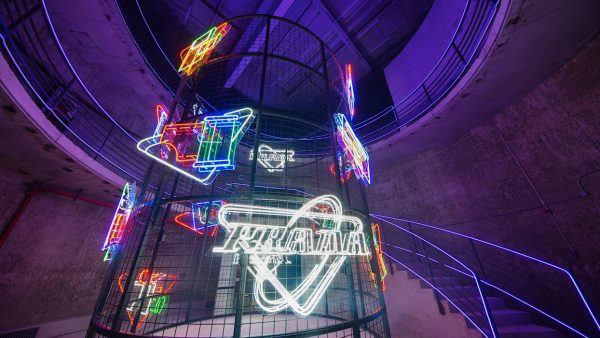 Energetic, and confident, the season's garments offered a rebellious take on the conservative and added a sophisticated touch to that which is youthful. Suit jackets were worn atop long, untucked shirts; shorts replaced dress pants; and bolo ties took the place of the necktie. Encouraging the eye to take a second glance, quintessential menswear styles were taken out of context and placed alongside pieces of varying length, proportion, and volume.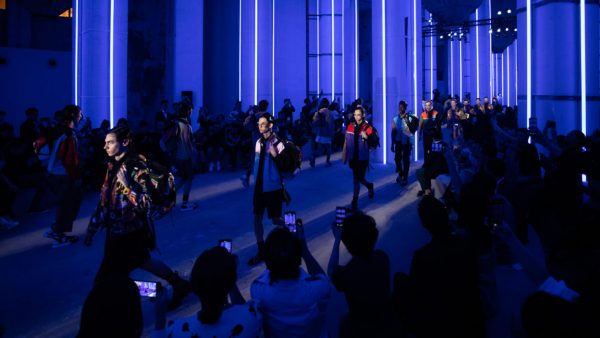 A classic selection of neutrals accompanied by a sunny variety of upbeat colors like green, pink, and aqua blue painted a playful palette, each look pairing neutrals with brighter tones. The collection's accessories took an unexpected turn, employing pieces like thick logo-laden cloth necklaces, leather bowling bags, and the occasional beret-reminiscent hat.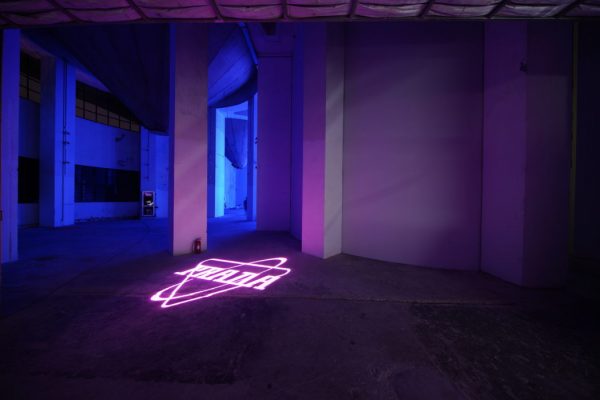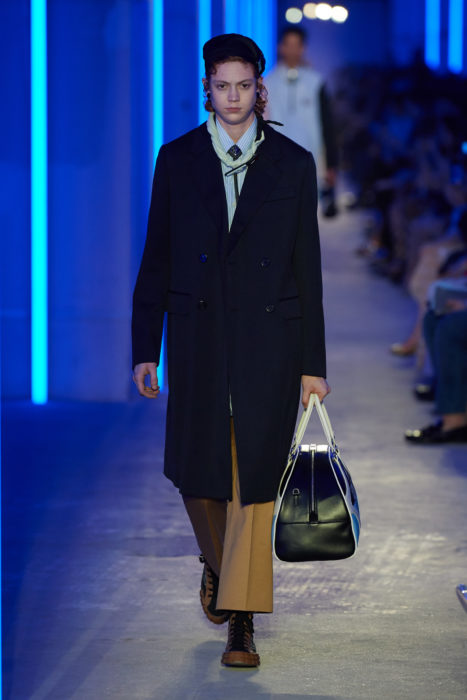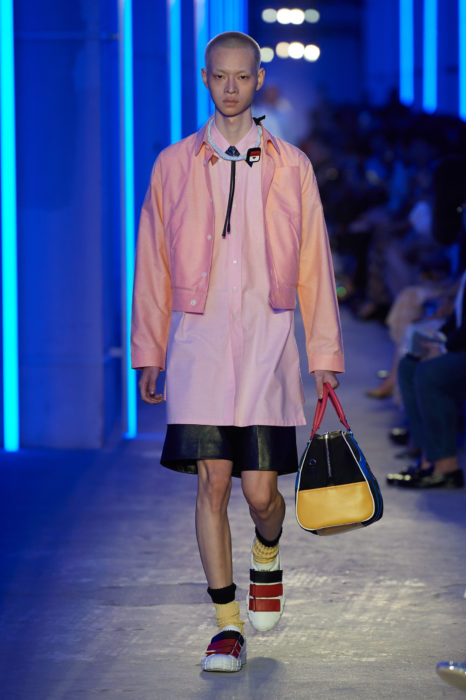 Standout looks included the pink-on-pink oversized shirt and cropped jacket, paired with leather shorts and Velcro shoes; the brown monochrome set with a graphic jacket that reminded us of a boy scout's uniform; and the plaid overcoat and shorts, worn with colorful loafers and chunky knit socks.