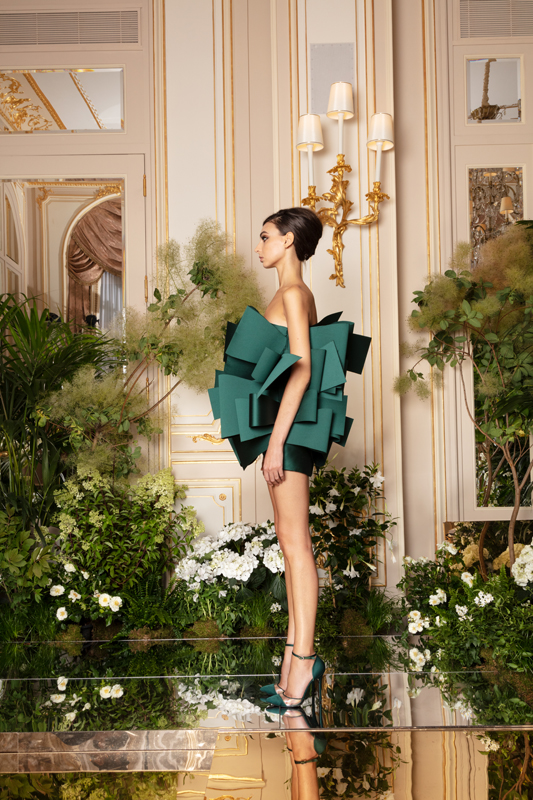 Syrian designer, Rami Al Ali, returned to Paris for the sixteenth season to present his latest Autumn/Winter 2019 Couture collection at the opulent Hotel Ritz Paris recently. The venues historic walls provided an idyllic backdrop to showcase the designers 17 piece collection, inspired by the in vogue 'Café Society' of the 19th century.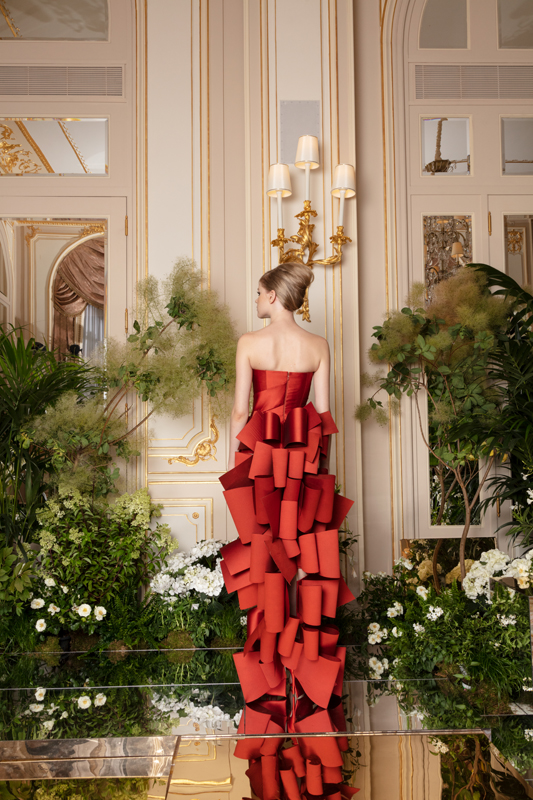 In a sartorial story that highlights societies most glamorous, Al Ali takes style cues from elegant women showcasing impeccable style and spreading their influence on the fashion scene during that era. Their effortless elegance and chic, nonchalant attitude was highly desirable, inspiring Al Ali's vision to capture their spirit and highlight their beauty in his latest collection.
Delicate transparencies, graceful necklines, and radiant overlays add a modern twist to the otherwise classic silhouettes. Strong architectural shapes are formed to beautifully enhance feminine form, while also injecting a theatrical element. From satin to crepe, organza, tulle and chiffon, the fabrics created soft, flowing, structured and textured silhouettes, befitting the brand's signature feminine aesthetic, whilst time-honored techniques are incorporated to modernize the classic embroidery. Translucent Swarovski crystals and pearls add a third dimension to the designs and play homage to the decadence of the era. Shades of champagne and beige dominate the collection, while olive green, copper orange and citron gold bring a warmer element into effect.