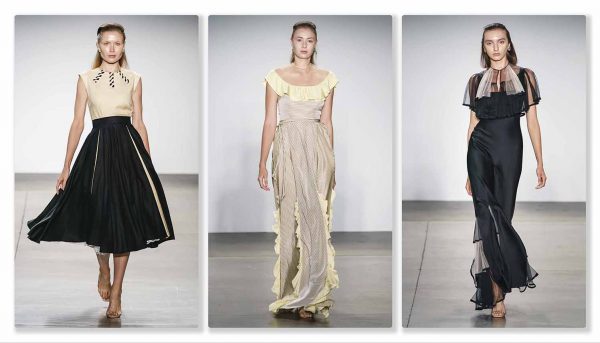 Whimsical colour palettes, artistic fabric manipulations, and ethereal elegance lead the way for the first show from Global Fashion Collective.

First to hit the runway was Japanese brand GLAZE KOHL who brought a collection of timeless vintage elegance to the space. Evoking the spirit of a chic summer vacation, satins, linens and georgette crepe made for an enchanting display.

With shapes and silhouettes reminiscent of a bygone era, a colour palette of dusky pastels and monochrome paired beautifully with Japanese made fabrics.

Accents of sheer chiffon added a fresh dimension to classic pieces that ring true to GLAZE KOHL'S timeless and chic aesthetic with a colour palette reminiscent of a summer in Japan.