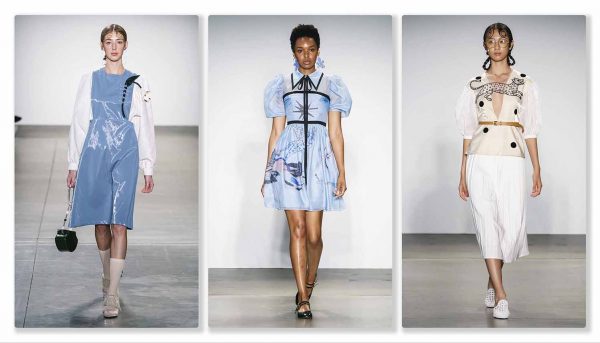 A slower paced entrance welcomed the second collection to hit the GFC runway. Hypnotic washes of romantic and uniquely painted set the stage for Chinese brand XUNRUO's latest collection.
The colour palette opened up to warm rusty oranges and pinks that paired with elegant puffed sleeves and mini dresses in an ode to the twin designers' romantic expression. Historical Chinese influences came from an ancient Chinese paint style, Dun Huang, coming through in the use of intricate embroidery and mandarin collars.
A playful use of fabric included PVC and organza that produced a transient boundary between the traditional and the modern.
Courtesy