The accusations of plagiarism made to Philipp Plein have been many over the years.
A few years ago the designer used the artworks of graphic designer Von San Pedro for the t-shirts of his SS18 collection. Alexander Wang also accused Plein of plagiarism in 2017 for staging his Plein Sport show – an identical copy of the set for the show for the 2014 Alexander Wang x H&M collection. In 2018, Philipp Plein was again accused by Diet Prada of copying Craig Green's designs for Moncler while another case was in the FW15 collection of the brand,  which featured accessories literally identical to those worn on the catwalk by the young designer Hyein Seo for his FW14 collection.
After celebrating (to put it mildly) Kobe Bryant during a fashion show in which a giant golden helicopter was in plain sight of the public and after trying to blackmail Ferrari,  promising to make a huge donation to Black Lives Matter if it canceled the lawsuit against him,  Philipp Plein was accused by Diet Prada of copying the artworks designed by Shawn Stussy for the Dior Pre-Fall 2019 collection adapting it with his name, logo and signature skull.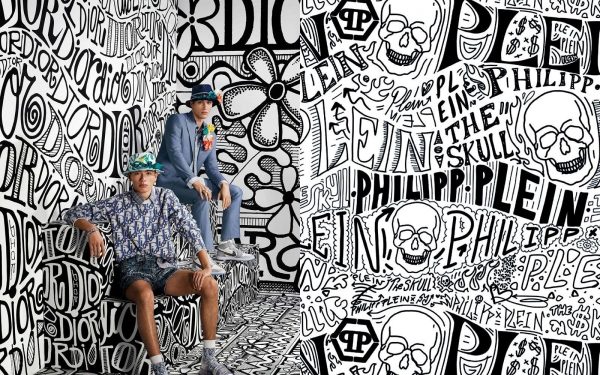 It remains uncertain why such a successful brand as Philipp Plein, one of the permanent protagonists of Milan Fashion Week, feels the need to serially plagiarize the work of other designers.  l