AN ICONIC MOMENT FOR HAWAI'I.
THE FIRST EVER HAWAI'I SWIM WEEK TOOK PLACE RECENTLY IN THE SMALL TOWN OF HILO ON THE BIG ISLAND OF HAWAI'I. FEATURING A TOTAL OF 15 INCREDIBLY TALENTED DESIGNERS AND SWIMWEAR BRANDS, BOTH LOCAL AND WORLD RENOWNED.
HAWAI'I SWIM SHOW BROUGHT THE SPOTLIGHT OF SWIM AND RESORT WEAR TO THE ISLANDS. WITH OVER 1,000 PEOPLE IN ATTENDANCE AND SEVERAL THOUSAND WATCHING LIVE STREAM.(DONE BY LOCAL HIGH SCHOOL VIDEO TEAM KVIKS MEDIA).
A POP-UP SHOP AND TRADE SHOW WAS ALSO HELD AT THE HILO HAWAIIAN HOTEL NEARBY WHERE BUYERS WERE ABLE TO TAKE A LOOK AT THE SWIMSUITS AND RESORT WEAR SHOWCASED IN PERSON AND HAVE A CHANCE TO BUY THEIR FAVORITE STYLES.
About HAWAII SWIM SHOW:
HAWAI'I SWIM SHOW FOUNDERS, KALI'A WASSON AND TAYLOR MATAS, MADE HISTORY IN BRINGING TOGETHER THE COMMUNITY AND SHOWED THAT FASHION AND SWIMWEAR IS FOR EVERYONE. WITH NATIVE HAWAIIANS AS A MINORITY IN THE WORLD, THE FOUNDERS FELT IT IMPORTANT TO SHOWCASE THEIR UNIQUE CULTURE, TALENT AND PEOPLE IN THIS SHOW.
COCONUT AVENUE BY MAHEALANI GAMBILL AND KELLY PILA
Coconut Avenue is a Sustainable Hawaiian Swimwear Brand featuring exclusively designed prints on the highest quality recycled fabrics. At Coconut Avenue their primary focus is on minimal waste production and distribution, honoring Hawai'i's Culture through modern textile art, and supporting organizations that protect and preserve Hawai'i's coastal and marine environments.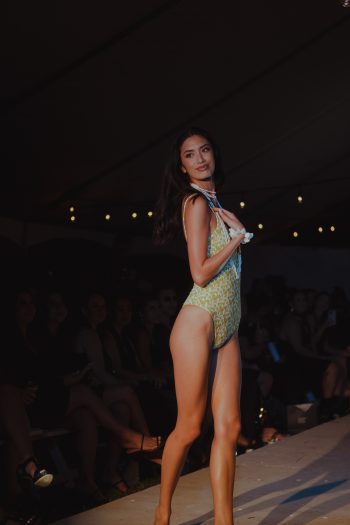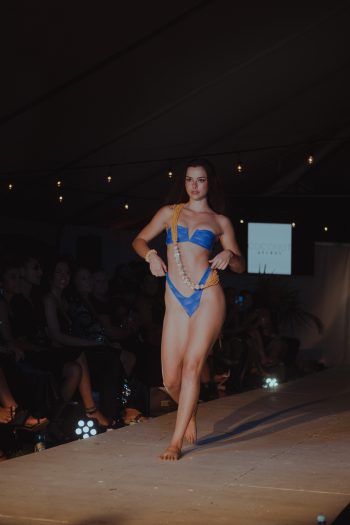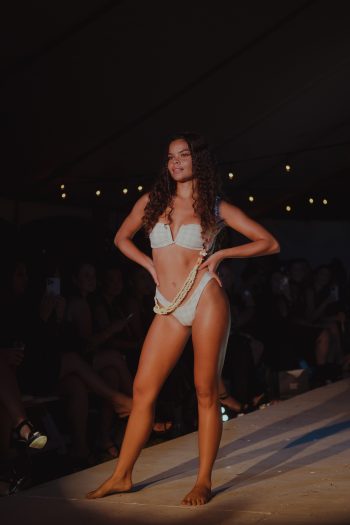 LEXBREEZY HAWAI'I BY ALEXIS AKIONA
Lexbreezy Hawai'i is a second generation aloha wear brand that comprises one of a kind signature styles in a modern twist of aloha and resort wear. Founded in 2016 by Hilo native, Alexis Akiona. Each piece speaks to a new generation of women and aims to empower wahine everywhere to be the most radiant, authentic versions of themselves with a cultural fashion experience unlike any other. LEXBREEZY'S collection was absolutely stunning, with bright and big prints that are very luxurious.