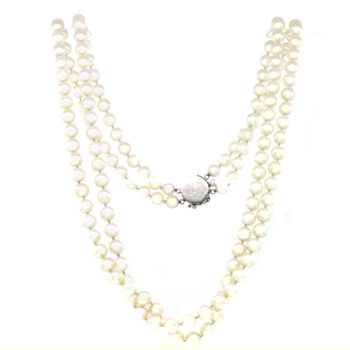 Pearl jewellery is known for its elegance and allure. It possesses an innate magic, capable of not only improving your style but also boosting your confidence. A pearl necklace isn't just a fashion accessory; it's a reflection of timeless sophistication. In this article, we will delve into the enchanting world of pearl necklaces and uncover the art of wearing them with confidence.
Finding Your Perfect Pearl Necklace
Imagine a treasure trove brimming with variety—the world of pearls is exactly that. There are many types of pearls. The popular ones are Tahitian, Akoya, Southsea and Freshwater pearls.
Freshwater pearls offer a natural and versatile appearance suitable for both formal and informal wear and occasions. Akoya pearls are popular for their classic luminescence and can elevate any outfit.
For those who are looking for opulence, the South Sea pearls would cater to their needs because they evoke an air of exclusivity with their rare beauty and sumptuous glow.
Understanding Necklace Lengths
A pearl necklace's length can be likened to a symphony—each note contributes to the melody.
For instance, there is the choker, which is close-fitting and snug. It is modern and stylish. Another is the matinee, known for its longer length and layers, and can add sophistication to any business outfit or dress. It is important that you factor in your outfit and neckline when selecting the ideal length to complement your look.
Pairing Pearls with Your Wardrobe
Wearing a pearl necklace can improve your everyday style. It can easily transform your outfit with refined simplicity, whether it's jeans, a blouse or a casual dress.
Even on special nights or formal events, a pearl necklace can adorn your outfit. For instance, you can pair your pearl necklace with a cocktail dress for a touch of glamour and mystique.
Matching Pearls with Necklines
Pearl necklaces can complement various necklines. For instance, if you are wearing a v-neckline, a single strand of pearls will look perfect on it. Princess-length pearls, a popular choice, will complement crew necks. Off-shoulder necklines and pearl chokers look visually appealing when paired together.
Layering and Mixing with Other Jewelry Creating Dimension with Layered Necklaces
You can layer your pearl necklace with other chains to create more depth and intrigue to your appearance. Also, consider the lengths and textures when mixing to create a unique and enchanting look.
Blending Pearls with Earrings and Bracelets
To complete the elegant look, pair pearl necklaces and bracelets to the ensemble. For instance, wearing pearl earrings with a matching bracelet will create a refined and harmonious appearance.
Confidence Beyond Fashion: The Pearl Effect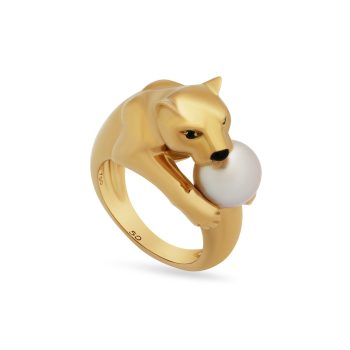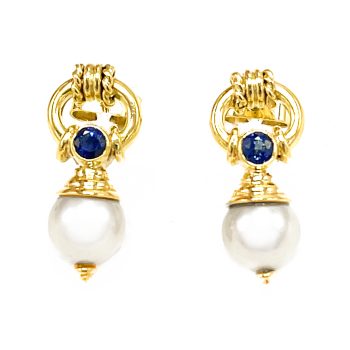 Pearls as Confidence Boosters
By wearing pearls, you don't only look stylish and elegant, but you also get a boost in confidence. Pearls are associated with sophistication and royalty. This implies that they are powerful fashion items that will improve your poise and self-image.
Improve self-esteem and presence
Pearls have a beneficial impact on your self-esteem. The delicate shimmer of pearls becomes emblematic of the strength within you. It gives off a feeling of class and confidence.
The Pearl Necklace: A Versatile Essential
Transitioning from Day to Night
Pearls are very versatile, as they easily suit the tempo or groove of your day. During work hours, your pearl necklace adds elegance and charm to your office wear. At evening parties and events, your pearls become the glamour of the night, radiating opulence and allure.
Birthdays, Anniversaries, and Beyond
Pearls are highly sentimental gifts. Buying your partner, family or friend a pearl necklace will be remembered and valued for a long time.
Whether it's wedding anniversaries or birthdays, a gift of a pearl necklace is a nice way to commemorate the special day. The beauty of pearls is timeless since they convey memories and feelings.
Pearls for All Ages and Styles
Pearls' Ageless Allure
The use of pearls as a fashion accessory transcends eras and generations. Today, young people are adding a contemporary flair to their pearl jewellry. For older adults, pearls are a symbol of subtle confidence, a solid indication of the fragility of time and its wisdom.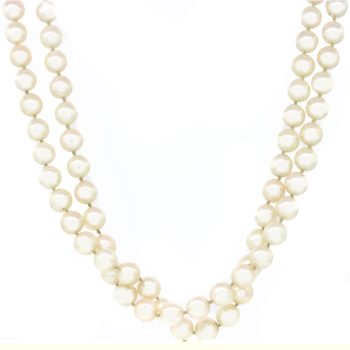 Personalizing Pearls to Match Your Style
Although pearls have universal appeal, they can be personalized to your unique style. You can do this by adding initials, birthstones, and symbols that assert your individuality.
Conclusion
Pearl necklaces are not just jewellry pieces; they symbolize elegance and sophistication. While choosing your pearl necklace, ensure it rightly matches your outfit and neckline. This way, you can rock them with confidence.