BANGKOK, Apr 9, 2010 / FW/ — At BIFF & BIL 2010 the Laos fashion show revealed a collection from Laha Boutique that exhibited pieces made of naturally dyed and hand woven organic cotton fabric. The pieces presented a perfect blend of traditional patterns in contemporary forms.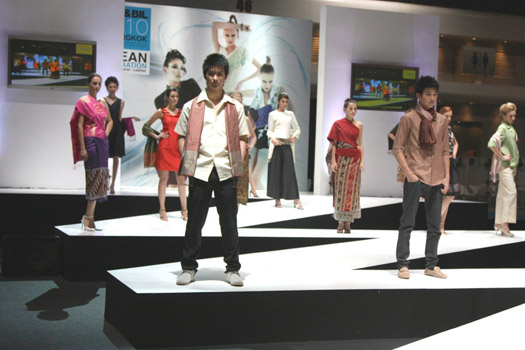 BIFF & BIL 2010 was organized by the Department of Export Promotion, Ministry of Commerce of the Royal Thai Government during 1-4 April at the Impact Muang Thong Thani, Nonthaburi, Thailand.
During the fair, an exciting series of 48 runway shows highlighted ASEAN, Chinese and Japanese fashions ranging from high fashion to ready-to-wear street fashion, sportswear, lingerie, leather goods and fashion accessories.
Bangkok International Fashion Fair