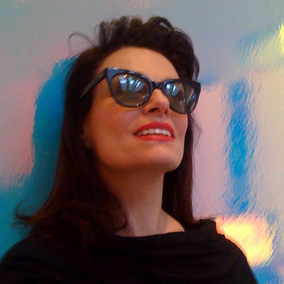 Iconic Designer Norma Kamali to Receive Honorary Doctor of Fine Arts Degree from FIT
NEW YORK, May 21, 2010 / FW/ — Innovative fashion designer Norma Kamali will receive Honorary Doctor of Fine Arts degrees during the college's commencement exercises on May 25, 2010
Norma Kamali has established a legacy as one of the fashion industry's most prolific and original designers, and as an astute entrepreneur. After graduating from FIT in 1964 as a Fashion Illustration major, Kamali began designing and sewing her own fashions without ever having made a pattern.
Kamali's prodigious talent produced one legendary creation after another, including her famed sleeping-bag coat, fashions made from Army surplus parachute silk, and high-heeled sneakers. She revolutionized women's swimwear with bold designs and strong colors, and her seminal sweatshirt-fabric collection introduced the concept of active wear as everyday clothing. Today her fashions are available at every level of the marketplace.
As an entrepreneur, Kamali pioneered marketing innovations and remains at the forefront in making the most of new technologies. She was among the first to present her collection on the Internet and to launch a company website. She is now in the vanguard with transformational technology that lets shoppers buy merchandise from store windows using their cell phones.
***
Jose Castro to Launch a Second Line; will show at Blue Fashion Event in Ibiza
BARCELONA, May 21, 2010 / FW/ — Jose Castro might have skipped Madrid Fashion Week, but his fans can see his latest collection at the Blue Fashion Event in Ibiza slated on June 3 – 6, 2010. He will hold his catwalk show at the Palacio de Congresos de Ibiza.
In a separate development, Jose Castro just signed an agreement with Pontemoda to create a second line "Siempreesviernes by Jose Castro." The debut collection will reach store shelves in February 2011 and will be distributed in 500 multi-brand outlets that already carry the Siempreesviernes label.