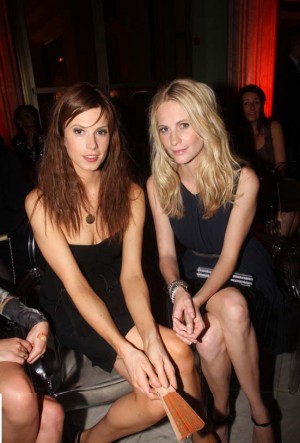 DALLAS & MADRID, Jun 2, 2010 / FW/ — ElettraWiedemann, Poppy Delevigne, Amanda Hearst, Coco Summer, Naty Abascal, Rafa Medina and Laura Vecino, Luís Medina, among others spent the beginning of summer in Madrid attending the Mango Fall 2010 runway show.
Held Wednesday, May 26th at Madrid's Círculo de Bellas Artes, the reception line was headed by MANGO Chairman Isak Andik who welcomed a who's who guest list from the worlds of film, music and television who attended the unveiling of the Spanish firm's latest collection.
During the event, the names of the ten finalists of the third edition of the international event, the El Botón?MANGO Fashion Awards, were announced.
The finalists are competing for more than $350,000 in prize money, the largest prize awarded to date in an event of this kind.
After the catwalk, MANGO held a party on the spectacular terrace of the Círculo de Bellas Artes, which featured an exclusive performance by Coco Summer, the daughter of Sting and the leader of the group "I Blame Coco."
The guests enjoyed a special cocktail for the occasion, served by Caritina Goyanes' famous catering service Six?Sens.