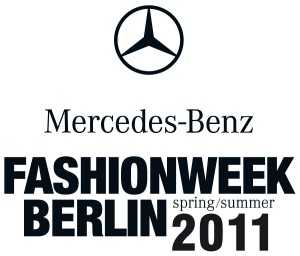 BERLIN, Jun 22, 2010 / — With over 40 shows and presentations at Bebelplatz and offsite locations, the Mercedes-Benz Fashion Week Berlin Spring / Summer 2011 season is the biggest one yet as the German capital continues to gain strides to become a fashion capital.
Showing at Bebelplatz are: 30PAARHAENDE, ALLUDE, ANJA GOCKEL, ARRONDISSEMENT AQ1, BLAAK, BLACKY DRESS, CHRISTINA DUXA COUTURE, CUSTO BARCELONA, DAWID TOMASZEWSKI, DESIGNER FOR TOMORROW by Peek & Cloppenburg Düsseldorf, .DIMITRI, GUIDO MARIA KRETSCHMER, HANNIBAL, JI + B, KAVIAR GAUCHE, KILIAN KERNER, LALA BERLIN, LAURÈL, LENA HOSCHEK, MARCEL OSTERTAG, MAVI, PATRICK MOHR, PERRET SCHAAD, RENA LANGE, RISTO, SCHUMACHER, STARSTYLING and THOMAS ENGEL HART.
BOSS BLACK, WORLD OF CALVIN KLEIN, DAMIR DOMA "SILENT", ELLESSE BY WOOD WOOD, FRIDA WEYER, GREEN SHOWROOM, IC! BERLIN, ODEEH, MARKUS LUPFER, MICHAEL MICHALSKY, MONGRELS IN COMMON, STEFANEL and the UNIVERSITY OF FINE ARTS will show offsite this season.
Mercedes-Benz Fashion Week Berlin is the halo event around which many fashion activities and trade fairs take place in the dynamic German capital. Tradeshows like Premium or Bread & Butter continue to grow and bring thousands of industry professionals to the city, making it one of Europe's fashion capitals.
As part of the runway schedule, Grazia Magazine is hosting the Opening Party of Mercedes-Benz Fashion Week Berlin; Burda Style Group Preview and Gala Fashion Brunch will both attract an exclusive and fashionable crowd, and also designer Jette Joop is hosting a cocktail event to open her JETTE Lounge for VIP editors and buyers.
Calvin Klein will host a unique multi brand presentation in Berlin during Mercedes-Benz Fashion Week Berlin, featuring the latest offerings from the Calvin Klein brand, available in Germany.
The large-scale event will be held at "Die Muenze", an old industrial mint that will be transformed into a unique fashion experience featuring over 50 models from around the world. Berlin-based architect J. Mayer H., whose design work has been shown at MoMa in New York and San Francisco, will create a special installation piece for the largest event that Calvin Klein has ever held in Europe.
Mercedes-Benz Fashion Week Berlin is made possible by the following sponsors: Mercedes-Benz,
DHL, HANNspree, Maybelline Jade and Peek & Cloppenburg KG Düsseldorf and will again be endorsed by the Senate for Economics, Technology and Women's Issues, Berlin.
For further information please visit: www.mercedes-benzfashionweekberlin.com