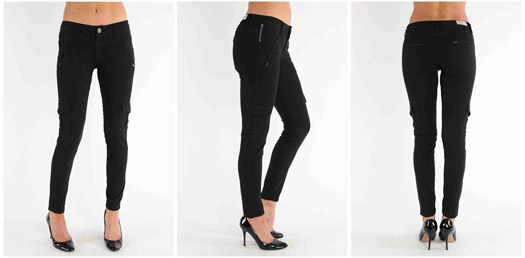 LOS ANGELES, Jun 17, 2010 / FW/ — Meet Leslie, Alexandra, Mae, Anja and Eva…the five different personalities of Dylan George jeans.
Leslie is smoldering bad-ass chick that has you always watching your back; Alexandra is the young, fresh face girl-next-door that's a natural beauty; Mae's exotic looks and a strong confidence make this girl one powerful force; Anja is a gorgeous tomboy that looks amazing even when kicking ass on the playing field; and Eva is the sweet and fun gal that still likes to live life a bit on the dangerous side.
Unveiled Tuesday at Trousdale at west Sunset Blvd by Danny Guez, founder and CEO of Dylan George, Leslie, Alexandra, Mae, Anja and Eva bring to life five distinct looks from Dylan George's Fall 2010 collection.
With a wide variety of rises, cuts, detailing and finishes in the collection, the Dylan George Fall 2010 line ensures every woman can find the look that fits her personal taste. Expertly combing quality, design and affordability, Dylan George once again sets the bar to new heights above the competition.
Founded by Guez in 2008, Dylan George offers premium bottoms that display effortless style produced with an attention to detail in downtown Los Angeles. Known as the fashion insiders' preferred choice for premium denim, Dylan George rocketed to fame becoming an instant favorite for notable, stylish women including Alessandra Ambrosio, Anne Hathaway, Cameron Diaz, Christina Aguilera, Eva Mendes, Eva Longoria, Jennifer Lopez, Jessica Alba, Kate Beckinsale and Nicole Richie.
Dylan George is available at premium boutiques and major department stores nationwide including Nordstrom's and Bloomingdale's, price points for the current spring/summer collection of shorts and bottoms start at $98.
For more information about Dylan George and to sign up for exclusive updates on the label, visit www.dylangeorge.com