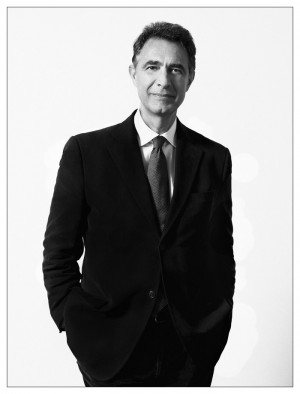 Moncler Names Alberto Lavia as Chief Executive Officer
MILAN, Jun 1, 2010 / FW/ — Moncler, the company known for its luxe duvet jackets announced today that beginning July 15, 2010, Alberto Lavia will join the company as Chief Executive Officer, part of an overall strategy to strengthen and develop the brand.
Lavia comes to Moncler with experience in top positions such as Managing Director of Polo Ralph Lauren Europe, where he spent a total of 15 years, Chairman of Kenzo (LVMH Group) and Managing Director of Calvin Klein Europe.
"Alberto Lavia's arrival at Moncler represents the move to further strengthen the managerial structure of the company", declared Remo Ruffini, President and Creative Director of Moncler, "The position he will be occupying is particularly important at this time when the company's brands are undergoing considerable development and expansion".
Raf Simons Launches Spring –Summer 2010 Campaign Online
PARIS, Jun 1, 2010 / FW/ — Innovative as always, iconoclastic designer Raf Simons launched his Spring-Summer 2010 campaign on www.rafsimons.com
A short film by Willy Vanderperre, the video immediately tugs at your heartstrings with the portrait of a young man trying to free himself from captivity.
Interpretations of the message can vary, which by the way is the reason why this campaign catches your attention and stays with you for sometime.