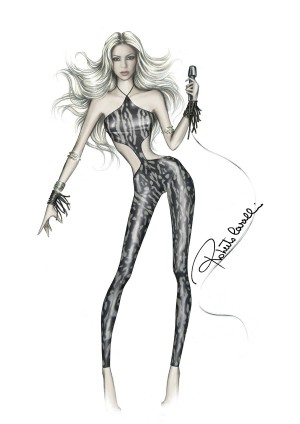 MILAN, Jun 6, 2010 / FW/ — After successfully dressing Jennifer Lopez for her performance at the World Music Awards held in Monaco last month, Roberto Cavalli is dressing Shakira for her performance at the opening ceremony of the 2010 FIFA World Cup in Johannesburg on June 10th.
A native of Columbia, Shakira is the only musical artist from South America to reach the #1 spot in the U.S. Billboard Hot 100.
She has won two Grammys and given a star in the Hollywood Walk of Fame.
Shakira will sing her new hit single, the official song of the FIFA Worldcup 2010, "Waka-Waka" wearing a black and white zebra-printed jumpsuit, a silk fringed skirt, and bracelets with brown leather fringe and gun silver irregular pearls created especially for her by Roberto Cavalli.