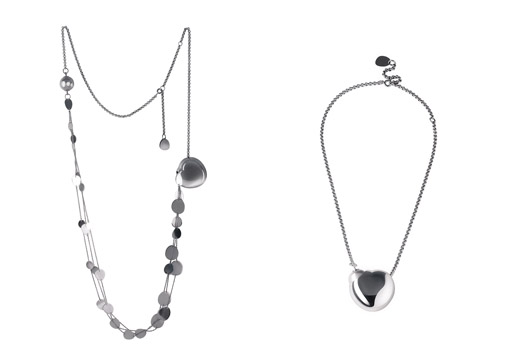 MILAN, Jul 6, 2010 / — Italian watch and jewelry brand BREIL just launched Bloom, an original and unexpected stainless steel necklace with a smart hollow sphere pendant.
Available with shiny or satin finishing the necklace hides a cascade of sparkling charms and chains, Bloom is a intriguing double essence jewelry. It becomes in a second a long collar through an ingenious mechanism that unveils the hidden chains and charms from the sphere.
The short necklace is ideal for daytime and elegant occasions. Transformed in a long glowing necklace it offers a more sensual look perfect for the evening. The necklace is available at Bloomingdales.com and it retails for $120.00.