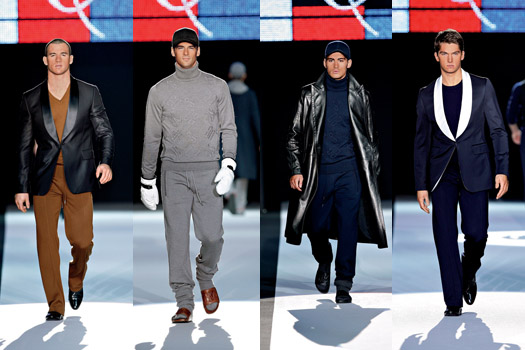 ANTWERP, Aug 4, 2010 / FW/ — Trust Dirk Bikkembergs to merge style and comfort with his Dirk Bikkembergs Sport Couture line. The Antwerp-based designer proposes jersey pants for Fall 2010, a smart and comfortable option that makes for a versatile look.
Since they were first introduced, the Dirk Bikkembergs Sport Couture jersey pants have been set the benchmark for comfortable couture elegance. The luxurious jersey material combines with a true couture cut to make for an exceptional elegant look and feel.
For the Fall 2010 / Winter 2011, season, Dirk Bikkembergs Sport Couture allows its man to play with his look by combining jersey pants with elegant evening jackets, as well as luxury knitwear and leather overcoats or jackets. Time and again, this results in exquisite silhouettes that stress masculine beauty without compromising comfort.