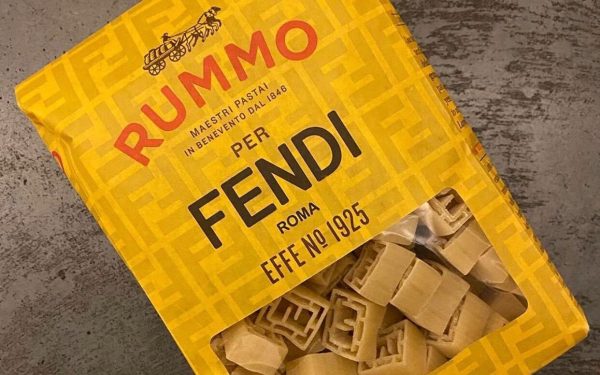 Following the custom that invitations to fashion shows should be anything but invitation tickets, Fendi won everything today, when it extended invitations to its SS21 show in the form of a Rummo pasta pack.
A perfect object that, far from wanting to replicate the preciousness of an extravagant collector's item (like the watches that flowed backwards sent to Louis Vuitton guests), immediately recalls a decidedly more homely atmosphere – as well as riding the wave that sees fashion in dialogue with the food world.Jacquemus had used a loaf of hot bread to invite fashion's upper echelons to his FW19 show while, for the Epilogue collection, Gucci had sent baskets of fresh vegetables.
The collaboration with Rummo, which is one of the most popular pasta producers in the country but has for years preserved its artisanal aesthetic thanks to its corporate history, packaging and its bronze drawing technique – perfectly symbolizes the upscale spirit of Fendi, adding a layer of affectionate irony to the invitation and putting it into that domestic dimension that the whole world has had to rediscover in recent months.