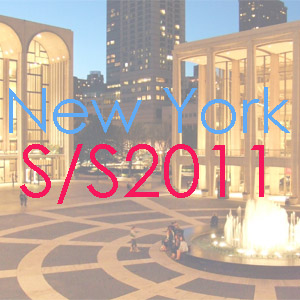 NEW YORK, Aug 18, 2010 / — Strong architectural shapes and innovative elements are the foundation of the Elene Cassis Spring 2011 Collection, debuting during Mercedes Benz fashion week on Thursday, September 16th @ 5pm, at Exit Art Gallery, 475 Tenth Ave, NYC.
Cassis pays homage to the 50's and 60's shift dress, which at its time was considered avant garde. Her impeccably cut new creations offer both exquisiteness and versatility with their ability to be worn for both day and evening in colors and finishes that capture the spirit of the new season. Every silhouette represents the female form to perfection with a powerful elegance that is both commanding and timeless.
The collection emphasizes on construction that at times is precise and influential but also offers delicate details that evoke an updated femininity. Luxurious silks in beautiful chiffon, superior soft textures and radiant solids capture the rich and elegant aesthetic of the full presentation.
Elene Cassis Spring 2011
Thursday, Sep 16, 2010 at 5:00 PM
Exit Art Gallery
475 10th Avenue
New York, NY
www.EleneCassis.com