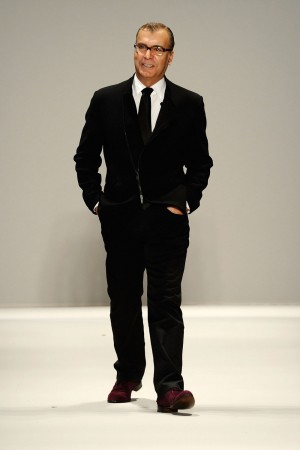 DALLAS & PARIS, Aug 22, 2010 / FW/ — Historically showing his haute couture collection in Paris, Georges Chakra made a bold move in February 2009 when he launched EDITION, his ready-to-wear collection in New York right in the middle of the Great Recession.
And though that move made many fashion observers gasp with surprise, it has paid off handsomely for the Lebanese designer. After only three seasons in New York, the name Georges Chakra is fast becoming a byword among American fashionistas.
Catching up with Georges Chakra after the summer holidays, FashionWindows had a tête–à–tête with the Lebanese designer about fashion week's impending move to Lincoln Center.
"It's sad leaving Bryant Park," said Georges Chakra. "After all, my Edition collection had its debut at the Tents."
"But, change is always exciting. I am very enthusiastic about the move [to Lincoln Center] and I'm looking forward to all of the new prospects it will bring. And I do expect a lot of changes," added Mr. Chakra.
And what are the changes that he expects?
"To begin the new venue will take some getting used to…new environment and different surroundings. The renderings for the new site look so incredible & glamorous," commented the designer.
And for his final remarks on the move, Georges Chakra said, "Lincoln Center will be a new source of inspiration and give us a fresh take … it will be the beginning of a new & exhilarating chapter."
EDITION Georges Chakra
Friday, September 10, 2010 at 2:00 PM
Stage
Lincoln Center