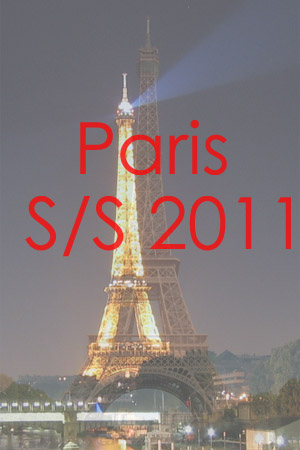 PARIS, Sep 16, 2010 / — A new magazine, a brand new e-commerce channel and an expanded trade show exhibition with the launch of the first ever Tranoi Seoul, TRANOI continues to revolutionize how we promote and consume fashion.
1 Tranoi Magazine NEW!!!
Tranoi Magazine is proud to sign its 7th edition (SS11) with an international launching by the end of September 2010 (8,000 copies). The magazine is now available in the USA, England, Japan, Germany, Korea, Hong Kong, Brazil in selected newsstands, book stores and fashion outlets (9€).
Tranoi magazine will present coming season's collections in exclusivity, before they will be shown during the fashion week. It will also feature current collections, which are already available in stores and on the internet, through fashion shoots.
Published four times a year, Tranoi Magazine is a bilingual magazine that is usually published a few days before each of the four Parisian fashion weeks (SS and AW for Men and Women). The magazine is supporting emergent labels and longer established fashion houses.
In all issues, profiles and interviews present key figures of the industry such as designers, artists, muses and others behind the scenes. Thanks to the connection with Tranoi, the most important designer's tradeshow in Paris, Tranoi magazine always offers something new and fresh.
The next issue will feature Azzedine Alaïa's portrait by Catherine Maliszewski as well as Hussein Chalayan's exhibition by Jean Paul Cauvin.
2 Tranoi E-store NEW!!!
Tranoi is glad to announce the launching of a new project: The Tranoi E-store www.tranoiestore.com , the online store dedicated to the public.
The aim is to promote Tranoi's designers all year long through online supports (website, Facebook, Twitter …). The website will be launched by the end of September 2010, featuring women FW 2010 collections, with over 80 designers participating. It is the only designers' platform dedicated to both professionals and to the public.
The website is dedicated to become the general public showcase of the most important tradeshow in Paris. It offers to young designers and buyers a unique platform along with a large audience. Its purpose is to promote both the labels and the stores.
Each designer's space on TRANOI E-store is a real tool to help buyers' searches; it provides all the necessary information (biography, stockists list, pictures…). The innovation lies on a platform bringing together fashion forward designers and stores to an only destination, accessible to everyone.
3 Tranoi Tradeshow
Four times a year, during the Fashion Week, Tranoi takes place in prestigious locations to combine creativity and business. More than a commercial gathering, Tranoi is a creative platform that supports its designers, buyers and stores though different spaces and new communication tools.
Tranoi X, the new approach to show a small selection of designers
Tranoi asked 10 designers/brands to design item(s) exclusively for TRANOI. The presentation will take place in Parc Royal, every designer will be asked to present himself in a video. It will be a curiosity room like a designed space showing 10 presentations supported by technical 'gimmicks' like Ipads and a touch table … It is not just an exhibition, the pieces will be available for ordering.
This project is meant to bring the visitors an added value, all the pieces are limited to 100 ex and are labeled 'Tranoi x Designer' to indicate the collaboration.
NEW !!!
Tranoi Seoul's first edition, co organized with Seoul Fashion Week, will present a selection of 20 brands at the Kring Modern Art Museum from the 23rd to the 25th of October.
NEW !!!
Tranoi Pop Up E-store is the first tradeshow Pop Up E-store, hold at Tranoi Carrousel du Louvre.
NEW !!!
Following the success of Tokyo Eye and London Showroom, Tranoi is pleased to host BERLIN (+) AT THE LOFT, a unique selection of 10 German designers at Tranoi Parc Royal.