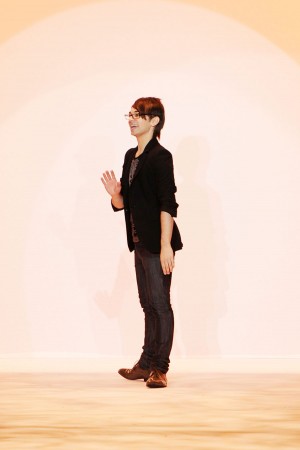 Christian Siriano and Payless Sign Multi-Year Deal
NEW YORK, Oct 26, 2010 / — In recognition of the popularity of the Christian Siriano for Payless designer label, Payless and Christian Siriano have signed a multi-year deal expanding the exclusive-to-Payless label to a wider seasonal collection which will be available in about 2400 store.
The newly expanded line of 20 shoe and handbag styles each season is expected in stores next fall and will be refreshed twice a year. Payless will continue the original Christian Siriano for Payless label — in its signature black box — with styles inspired by Siriano's New York Fashion Week runway shows and his ready-to-wear apparel line.
This one-year-old label, featuring original designs that are unveiled on the runway, results in a tight collection including four-to-six primarily dress shoe styles and two coordinating handbags priced between $25- $60 and available in select Payless stores and Payless.com.
Olivier Theyskens Named Artistic Director at Theory
NEW YORK, Oct 26, 2010 / — After weeks of rumors that Olivier Theyskens is being groomed to be Oscar De La Renta's successor at Oscar De La Renta, Theory announced today that the Belgian designer is taking its Creative Helm.
During New York Fashion Week, fashionistas already had a taste of what the former Creative Director of Nina Ricci and Rochas can do for Theory. Olivier Theyskens created a capsule collection for Theory for Spring 2011 and it was unveiled during New York Fashion Week last September.