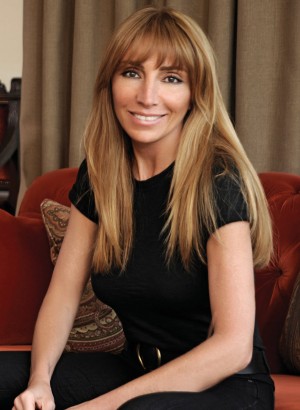 MILAN, Nov 8, 2010 / — Turkish fashion designer Dilek Hanif has been selected to participate in the exhibition "Istanbul Fashion", an installation at the Museum für Angewandte Kunst Köln in Cologne, Germany.
A major player in the Turkish fashion scene, Dilek Hanif was selected by the Museum für Angewandte Kunst Köln to participate in this special exhibition of contemporary Turkish design about the new creativity of "Made in Turkey.
A designer and an entrepreneur, Dilek Hanif, who grew up in a fashion business family, set out on her own in 1990 with the launch of her eponymous label. In 2004, she became the first representative of the Turkish fashion system to be admitted on the official Paris Haute Couture calendar.
In her designs, Dilek hanif transmits a new sense of contemporary luxury. Her seductive and sophisticated style is highly coveted by prominent figures in Turkey – among them, First Lady Hayrunisa Gul.
From her showroom, atelier and mono-brand boutique in the heart of Nisantasi fashion district, Dilek Hanif dedicates her collections to a dynamic, self-confident, successful woman who opts for elegance and allure with a contemporary twist.
Dilek Hanif's timeless creation represent her vision of "global modern fashion" with a mix of Turkish and Armenian origins that spark constant and wonderfully fresh references to the Ottoman style.
"Istanbul is place where tradition and innovation co-exist in perfect and synergistic harmony, enhancing the world of fashion, design, photography and art with totally new codes and messages," observes Dilek Hanif.
"Its walls, museums, towers and holy sites serve as a backdrop to the forward directions that life always takes, to the kaleidoscope of colors and shapes that cuts across the metropolis, to the free, cosmopolitan and multiethnic creativity that thrives here. All this an inexhaustible source of inspiration for those who envision fashion as a language that surpasses boundaries and cultural differences", says the designer.
The "Istanbul Fashion" exhibition, wherein Dilek Hanif has been selected to participate will provide a representative overview over the vibrant Turkish fashion scene that flourishes mostly in the western-oriented capital of the country, in Istanbul.
The selection of fashion designs from past and current collections will not only give visitors insight into the artistic development of the presented designers but will also reveal much of their personal, cultural and historical sources of inspiration.
"ISTANBUL FASHION" Exhibition
Museum für Angewandte Kunst Köln
Cologne, GERMANY
November 6,2010 – January 30, 2011