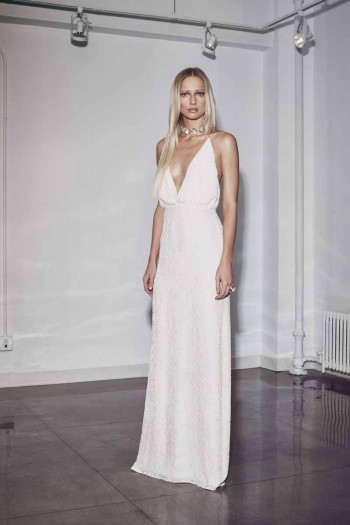 Carly Cushnie and Michelle Ochs are at it again! For Pre-Fall 2016, the design duo continues to build on their design philosophy of bold sensuality with a raw feminine attitude.
With a neutral color palette where brown, black and white dominate, the collection's drama is via the cut. One-shoulder dresses, low V-neck, crisscross bodice and keyholes exposing skin on the side and at the back, this collection is not for the faint of heart. It is for glamazons who do not mind bing the center of attention.
Still, Carly and Michelle did not forget colors. It is Fall after all. Purple and Cobalt blue were added just for a splash of color.
New this season are accessories which were designed by Cushnie et Ochs in collaboration with Pamela Love.
Photos courtesy of Cushnie et Ochs.