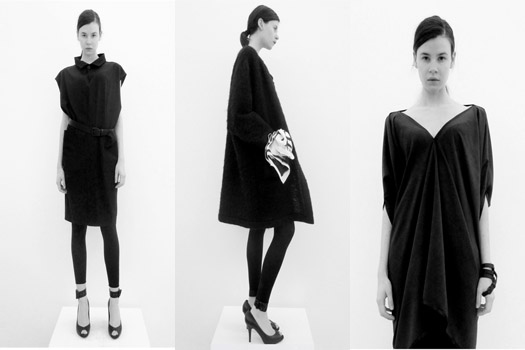 PARIS, Feb 24, 2011 / FW/ — Entitled "KNOTT AFTER 8", designer Jean Paul Knott is presenting his Fall 2011/Winter 2012 collection via an installation on Mar 3 – 7, 2011 at 76, rue de Turenne – 75003 Paris.
Jean Paul Knott's message – "Alliance is the idea."
Colors and materials are mixed like metal would be melted. Carbon and wool gaz – dark aluminum and flanel – petrol and silk satin – black gold and cashmere – ultra light silks are mixed with ultra soft mohair.
Materials like a sensual perfume that diffuses night and day from 8:00 AM to 8:00 PM. It is a city look with a fresh natural attitude. It is a classic with a hint of modernity.
The new collections JeanPaulKnott plays on different ways. It is for now. Frontiers are disappearing and the individual take the first step.
JeanPaulKnot Fall2011/Winter 2012 is about essentials — coat, blouson, shirt, tees, knit dress — work with the utmost care to adjust to the personality
JEANPAULKNOTT AUTOMNE-HIVER 11/12
76, rue de Turenne
75003 Paris
March 3 – 7, 2011