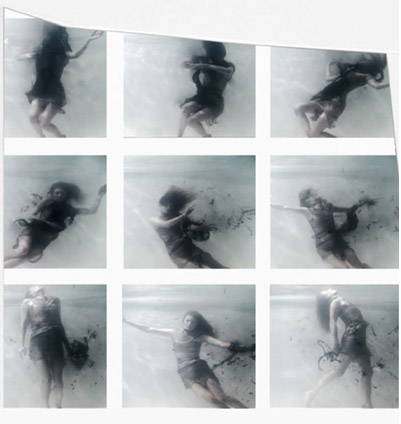 PARIS, Feb 21, 2011 / — Steffie Christiaens established her Paris studio in 2010 to puruse a conceptial design process through women's and men's ready-to-wear collections.
Prior to this, Steffie gained invaluable experience and savoir-faire in the atelier of Balenciaga and the artisanal couture concept of the Maison Martin Margiela between 2007 and 2010.
Utilizing her knowledge and training in the fields of fabric design, 3-D construction and printing, Steffie imbues a deep personal ideology into her garments.
Constantly challenging traditional garment codes through her experimentation with elemental forces and the asymmetry of nature, Steffie Christiaens provokes a new dialogue in the converging realms of art and fashion.
One windy day whilst filming a cherry tree covered with netting, Steffie Christiaens discovered the elemental inspiration that would form the unique beginning of her experential design process.
Steffie captures the effect of wind, water, heat and light upon archetypal garments and fabrics, harnessing the distorting chemical and physical forces of nature.
Through her photographs and 3-D studies, she transfigures these"natural accidents" into liberated, provocative designs. Christiaens' organic shapes flow over the body like waves, intuitive of the human form beneath.
Maintaining an artisinal approach to more experimental garments, the collection delivers a balance between a structure rooted in Futurist spatial forms and a fluidity of relaxed elegance.
Steffie Christiaens
First Show in Paris – Sunday, Marc 6, 3PM
Monnaie de Paris