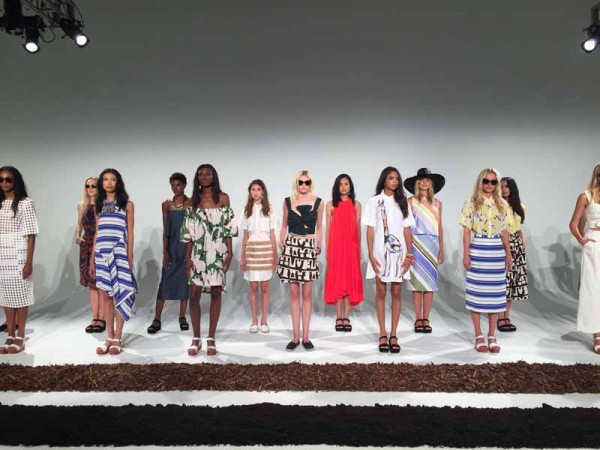 New York Fashion Week kicked off early for us on Wednesday & off to WHiT we went ! Whitney Pozgay's Spring/Summer 2016 collection was inspired by the graphic contrast of hot air balloons over the Savannah and African pattern work. Let us be the first ones to tell you that this collection went up, up & BEYOND our expectations.
Staying true to the brands playful and fun aesthetic, the designer was able to make way for clean lines and feminine (yet tailored) pieces. This season, Pozgay collaborated with artists Adam handler and Jemme Aldridge to incorporate hand painted giraffe graphics and large scale lilies into her SS16 collection, nailing the wearable art concept WHiT continues to be known for. Cropped trousers, pencil skirts, free – flowing dresses and crop tops were a few strong silhouettes seen throughout the entire collection.
Forgive us for saying this — but we cannot wait to fast forward to Spring /Summer 2016! Who's with us!?
[KRISTINA FE]