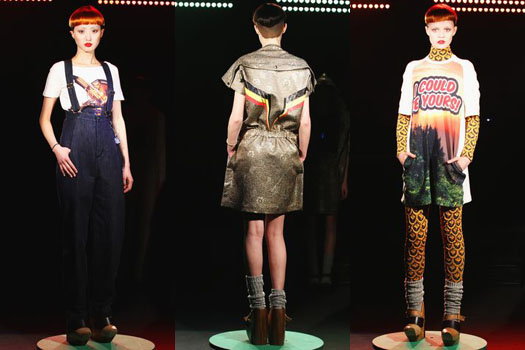 PARIS, Mar 6, 2011/ — Jean-Paul Lespagnard is a fashion designer, costume designer for theatre and dance, visual artist and stylist for magazines. He combines a great sense of fashion with a fascination for high and low art and for popular culture in all its shapes and forms.
All Jean-Paul's creations reveal an overflowing imagination and he eloquently succeeds in communicating his optimistic universe where originality and offbeat style go hand in hand with a playful irreverence for convention and the generally accepted.
Jean-Paul Lespagnard wants to offer luxury, not material luxury but the real thing: the freedom to be who you want to be.
Jean-Paul studied visual arts and fashion design in Liège (Belgium) and Luxembourg. He was a collaborator of Anna Sui (New York) for two collections and was an assistant to Annemie Verbeke (Brussels). He has created the costumes for several theatre and dance productions and is a regular collaborator of choreographer Meg Stuart / Damaged Goods (Brussels / Berlin).
In 2008 Jean-Paul won two awards at the International Fashion Festival in Hyères (France), which led to the creation of a capsule collection for the French brand 123. He recently founded his own brand, Jean-Paul Lespagnard, and presents his first women's ready-to-wear collection during Paris Fashion Week in March 2011.
Photos courtesy of Jean-Paul Lespagnard
Paris Prêt-a-porter Fall 2011
[nggallery id=320]