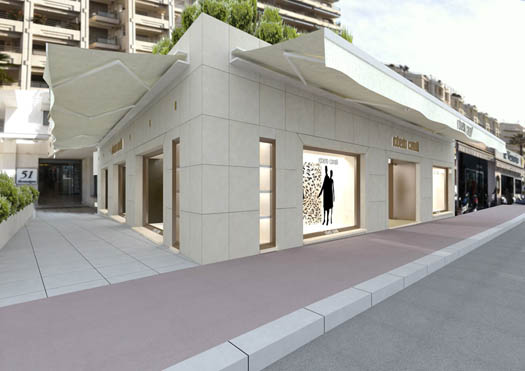 MILAN, Mar 30, 2011/ — On May 18th, coinciding with the 64th Cannes Film Festival, Roberto Cavalli will open his first boutique at 67, Boulevard de la Croisette: the famed avenue that represents French elegance and style.
The boutique encompasses 200 square meters and will embody the modern elegance of the Cavalli world, and affirm the Maison's concept of a "global fashion store", already present in the grand Paris boutique.
The boutique will host the prêt-à-porter womenswear and menswear collections, as well as the accessories, eyewear, watch and underwear collections.
The layout of the space emphasizes the various product categories present in the boutique. The first area will be dedicated entirely to accessories: handbags, small leather goods, belts, eyewear, jewelry and watches. The second area will be dedicated to womenswear and men's daywear. The third and last area will be dedicated to the eveningwear collections and can potentially be transformed into a private VIP area.
The whole boutique is characterized by the floor created from large slabs of dark brown quartzite mixed with crystal dust which together reflect the light within the space.
The walls and alcoves that display the clothes have been finished in ivory and dark brown stucco with gold tones, while the area which houses the eveningwear is framed by platinum-colored leaf applications.
The furniture was created using backlit crystal to display the bags and accessories. Closets framed in mirrors will be present in the area dedicated to jewelry.
The rugs will be dark brown pony hair and the ottomans and armchairs have been upholstered in dark brown aged leather or python printed leather.
"Cannes is the capital of cinema, the city of glamour and of seduction," said Roberto Cavalli. "I wanted to create a boutique in which elegance dominates, both for women and for men, in a welcoming and exclusive atmosphere in which each person can totally fulfill their dreams and desires".
The opening of the boutique will be celebrated with a grand party on the evening of May 18, 2011, during the 64th Cannes Film Festival.