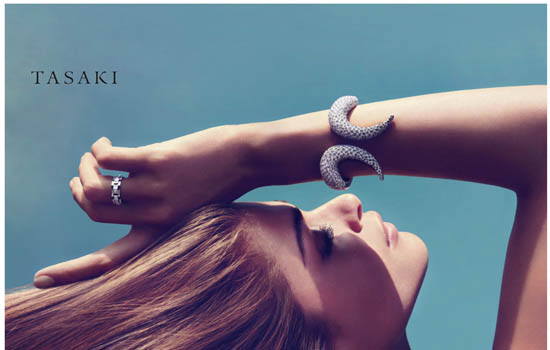 NEW YORK, Apr 19, 2011/ FW/ — A match made in heaven! Leading jewelry provider Tasaki has teamed up with New York-based designer Thakoon to create a fine jewelry collection that epitomizes both brands' strengths.
Founded in 1954, Tasaki Shinju is one of the very few companies that have continued to cultivate, manufacture and sell pearls. In 1995, TASAKI became the only company in Japan that earned the rights to purchase rough diamonds from the De Beers Group.
They thus established a diamond grinding and polishing system at their own factory. Today Tasaki is a leading jewelry provider, also offering a wide variety of color stones.
Thakoon Panichgul needs to introduction to fashionistas. His namesake collection "THAKOON" is a true reflection of his highly diverse background. Panichgul's creations blend various distinct influences with dynamic ingenuity.
Thakoon's work is an examination of innovative construction. His collection imparts a feminine spirit, poised elegance and an underlying hint of playful wit.
And for Spring / Summer 2011, the Tasaki by Thakoon Jewelry Collection introduces the Serpentine and Neo Classic series. Also introduced are Riveted and Take Flight, all conveying the collection themes of "New Classic" and "Seductive".
Model Elisa Sednaoui headlines its Spring/Summer 2011 advertising campaign.