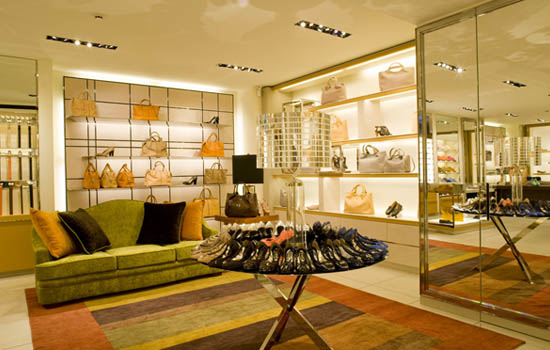 MADRID, Apr 16, 2011/ — On Monday, April 11, Tod's celebrated the redesign of its Boutique in Madrid with a cocktail party. Guests included personalities from the world of entertainment, business, society and politics. The cocktail party was followed by a private dinner hosted by Diego Della Valle, President of the Tod's Group, at El Nuevo Club.
Special guests attending the evening included: the Spanish fashion designer, David Delfin, Quim Gutierrez, Spanish actor, Marta Robles, TeleMadrid anchorwoman, Ana Garcia Sineriz, official TV anchor for the Oscar's night, Bimba Bose, singer of The Cabriolets, Nieves Alvez, Spanish top model, Maria Zurita, niece of the King of Spain, Gilbert and George, the most influential artistic duo, Francisco Rivera, one of Spain's most well known bullfighters, Agatha Ruiz de la Prada, Spanish aristocrat and fashion designer, Francisco Arango, President of Aladina Foundation, Rafael del Pino, President of Ferrovial and since 2006 controlling shareholder of BAA, Jose Manuel Entrecanales, President of Aciona.
The Tod's Boutique in Madrid is constructed according to the new Tod's design concept, which perfectly expresses the tradition of luxury and craftsmanship that is synonymous with the brand.
The renovated boutique features custom-made carpeting and sofas in neutral tones, freestanding light fixtures and signature vacchetta leather accents. Special interior fixtures finished in lacquer, oak and chrome will showcase the company's expanding small leather goods collection.
The new look for Tod's stores is designed to make customers feel comfortable and relaxed – as if the store environment is a home-from-home for them. What makes it special is the perfect balance between the essential Tod's brand DNA with personal design accent.
Following last year's successful redesigned of the most important Tod's global flagship boutiques that each feature a contemporary, comfortable and warm retail atmosphere featuring unique local art décor, decorative pieces and special furniture, this boutique expresses the tradition of luxury and craftsmanship synonymous with Tod's design.
Upon entering the space, you really feel as if you are walking into a close friend's inviting and impeccable home.
The reopening of the Madrid boutique, together with the opening of the first Tod's shop-in-shop in the department store, El Corte Ingles, underlines the importance of the Spanish market for a luxury brand such as Tod's, which is the symbol of Made in Italy around the world.
Tod's is the story of three generations of style and good taste and has always been synonymous with high quality and contemporary lifestyle. Its global reputation is built on its collection of stylish and functional hand crafted accessories and unique pieces of RTW that are created from extremely precious leathers.
Tod's Boutique Madrid
Calle Ortega Y Gasset 17
Tel. +34 91 5776343