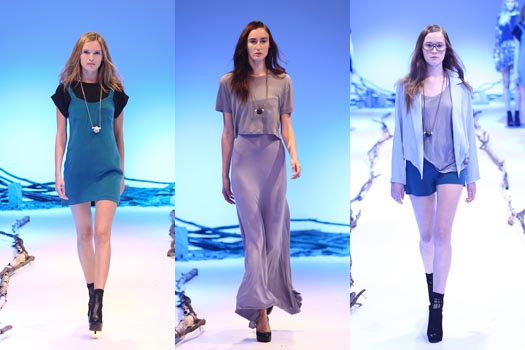 TORONTO, OCTOBER 19th, 2011- It was hard to find the word to define this collection called The Deep Unknow, not that it was uninteresting, it was just, as its name said it, unknow. Therefore, I turned into their website to put the right words on my thaughts.
Designers Shawna Robinson and Natalie Sydoruk have been collaborating since 2009. […] What emerged was clothing that resists the urge to define its wearer, but instead invites the wearer to define the clothing. Label reinvents the basics, providing essential building blocks for each seasonal wardrobe and inspiring generous styling and wardrobe play.
The Deep Unknow; only its wearer really knows, feels and empowers the true meaning of the collections. The vision is valuable, and the collection reflected it.
[MARIE-CHARLES]