NEW YORK, Nov 23, 2011/ — Tomorrow is the only time we are allowed to binge and you can binge all you want this year, thanks to Yummie by Heather Thomson.
From panties to leggings to dresses, you don't have to feel guilty about eating all the leftovers with Yummie by Heather Thomson because it got you covered from head to toe. And with its amazing Black Friday/Cyber Monday sale, looking good has never been more affordable.
From November 25th to November 28th, take 30% off everything at www.YummieLife.com . (Sale excludes denim).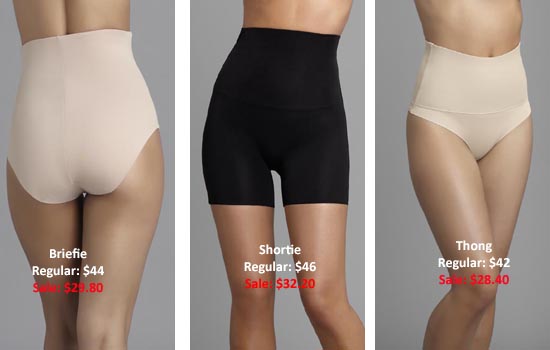 Yummie Tummie by Heather Thomson
With a contour waist band, these Yummie Tummie panties will cinch in your waist and get rid of unwanted lumps and bumps!
Briefie: Regular: $44 On sale: $29.80
Shortie: Regular: $46 On sale: $32.20
Thong: Regular: $42 On Sale: $28.40
Yummie Dresses
These sleek dresses complete with built-in shapewear give you an amazingly slim, smooth, and shaped silhouette in a classic style perfect for any occasion
Lo Dress: Regular: $158 On sale: $110.60
Ines Dress: Regular: $178 On Sale: $124.60
Knit Shapewear Legging: Regular: $78 On Sale: $54.60
Raquel Knit Pant: Regular $128 On Sale: $89.60
Milan Cotton Legging: Regular: $76 On Sale: $53.20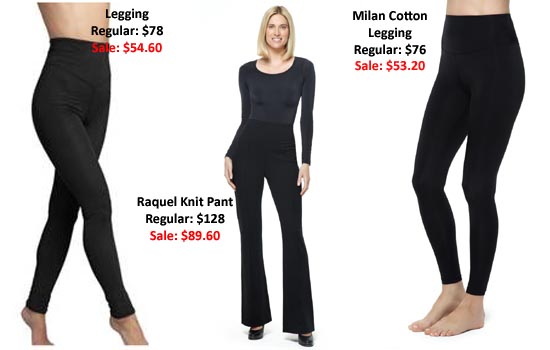 Find all these styles and so much more for 30% off when you visit www.YummieLife.com between November 25th and November 28th. If you have any questions or need further information, don't hesitate to contact me!