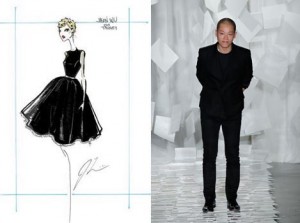 DALLAS, Nov 16, 2011/ — Just in time for New York Fashion Week, the Jason Wu for Target collection is expected to reach store shelves and be available online on February 2012.
The collection which will be composed of affordable, limited-edition of women's apparel, handbags and scarves will have a price range from $19.99 to $59.99 for apparel and $19.99 to $49.99 for handbags and scarves.
Describing the collection, Jason Wu says, "My collection for Target embodies my signature aesthetic of feminine sophistication, with a mischievous nod to the 1960s. I've had an incredible experience partnering with Target and I am looking forward to bringing these affordable designs to women across the country."
The Jason Wu for Target collection is a standalone, limited-edition designer collection for Target. It is not part of Target's GO International or Designer Collaborations programs.