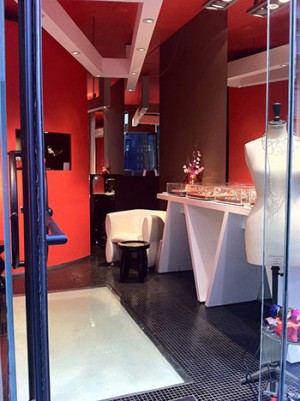 PARIS, Feb 28, 2012/ — Although very attached to the Première Classe salon, LeTéo&Blet has chosen to spotlight its new Parisian address early in this new year 2012.
Located at 23 rue Saint Sulpice in Paris' 6th arrondissement (Métro : Odéon ou Mabillon), the brand's new boutique was decorated by the pair of architects/designers/decorators behind LeTéo&Blet.
The pair will present their new jewellery creations against this beautiful backdrop, in their own world.
LeTéo&Blet also designs armchairs, which, in addition to being extremely comfortable, are also designed to show off their occupants. So, it's no surprise that we find this same principle in the brand's jewellery which always combines attention to lines and choices of materials: the finest quality grey, pink or yellow gold, silver, and occasionally diamonds, of always the best quality.
This season, the Ilo collection heralds the arrival of coloured stones (tourmalines, amethysts, sapphires and black diamonds) and the Femme Fatale collection enlarges its mesh and expands its range.
Presentation from 28th February to 8th March 2012
BY APPOINTMENT
Press : +33 (0)6 15 38 88 91
Boutique : +33 (0)1 43 37 86 84