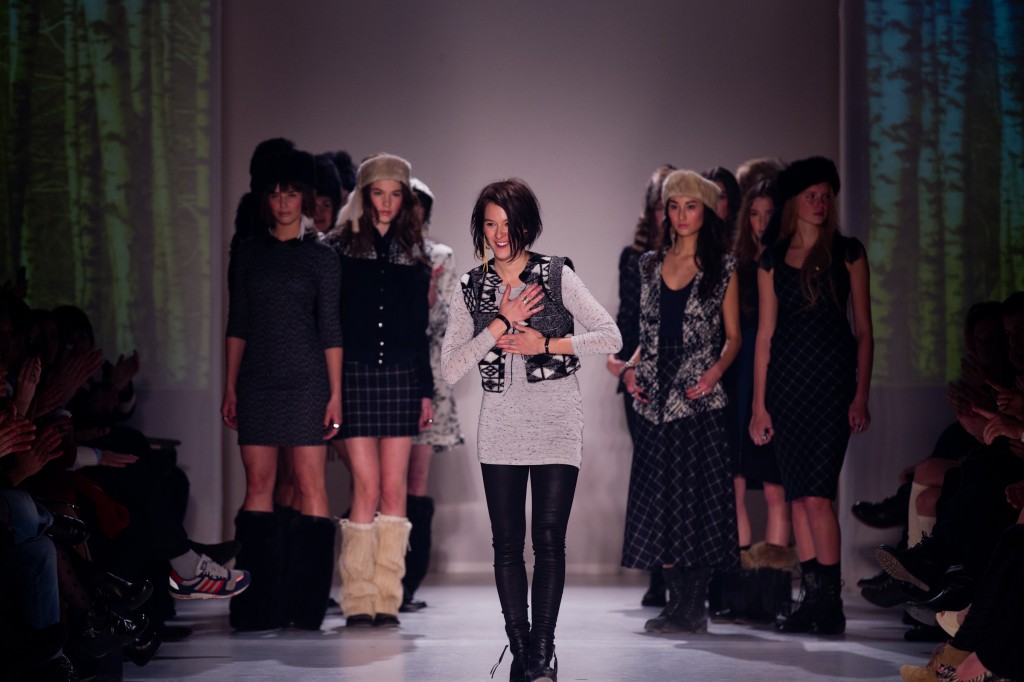 MONTREAL, FEBRUARY 7th, 2012- Last to head the runway that night, Eve Gravel presented her Fall-Winter streetwear collection in front of an excited audience.
This season at Eve Gravel, think modern Navajos meeting Daniel Boone and Davy Crockett, with a twist of cool kids vibe, and you get the whole portrait of her Fall-Winter collection.
Cozy and soft fabrics in earth tones of browns, beige, black and navy, enhance feminity while affirming the raw beauty of the models. Gravel also used a lot of a pattens and played with it by mixing plaid, stripes, feathers prints. The result was fun, entertaining and edgy.
The show, definately too long, presented many silhouettes that looked the same. By chance the styling and the general vibe was great. We can definitely say that Eve Gravel is our montreal version of the renown brand Diesel
[ MARIE-CHARLES]
Photo Credits: Jimmy Hamelin